This product is a brand new and unused Frontier Pilot Simulator CD Key for Steam.
Immediately after payment, you will be sent a unique and unused CD Key which can be activated on Steam. You can collect this activation code from our Autokey page.
Simply enter your code into the Steam client (available free from steampowered.com). This will then grant you to a full digital download of the game.
How does our website work?
CJS CD Keys sell brand new CD Keys either taken directly from brand new sealed copies of the game, or sourced directly from world-leading game publishers. We source our keys in bulk directly from leading distributors and publishers, which reduces shipping costs.
This enables us to offer instant online delivery, at extremely competitive pricing.
After you receive your key, you can activate the game on the Steam client (available free from steampowered.com). After you activate the game with the Steam software, you can download the game immediately and instantly.
Benefits of buying from CJS CD Keys:
Instant Delivery
NO payment fees
NO shield fees - we offer a money-back guarantee within the price!
BEST PRICES!
Region Free
This product key we are selling is sourced directly from the publisher, or an official distributor of the game publisher. The key is completely region free and includes all languages. Region free means that you can activate the product code from anywhere in the world.
About Frontier Pilot Simulator:
Frontier pilots simulator is an environment centered single player vehicle sim. Combining the skill-based flying system with: a story-driven economic progression system, dozens of ships-upgrades and great flight physics. Your piloting expertise will be constantly challenged by the world while it unfolds before you.
Challenging and Realistic flight physics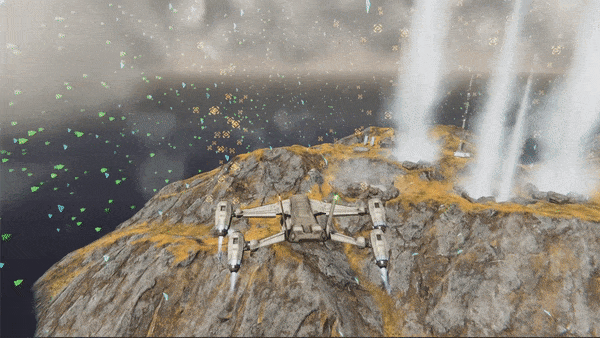 The Frontier Pilot Simulator offers you to experience the futuristic and challenging way of cargo ships controlling. Physic of the game builds this way that you would feel every kilo of the cargo, any change in wind direction and geysers&volcanoes emissions. In addition, we created a wind map mode it will help you to catch a tailwind and find the safest way to fly through a storm. Also, every cargo ship has it own specific behavior: heavy&smooth, fast&sharp, small&maneuverable.
Unique game experience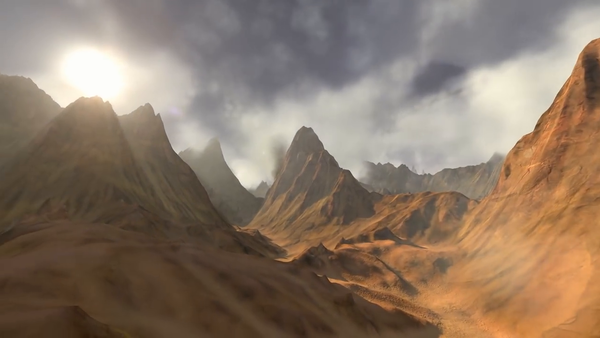 Geysers, volcanoes, unusual animals, rocky&coastal landscapes, various weather conditions: stormy, windy, rainy. And atmospheric sci-fi music gives you a sense of being in a completely different world on other planets, with human colonies.
Open world adventure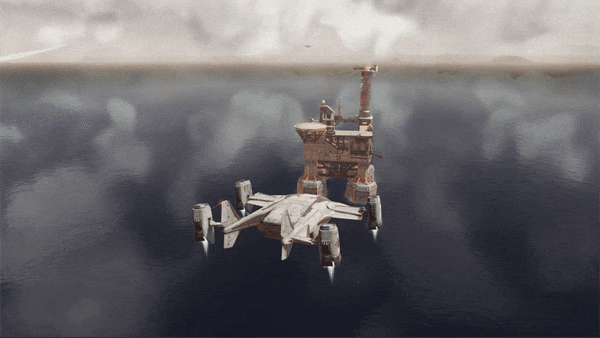 The Frontier Pilot Simulator is an open world game with exciting confrontations between aliens and humans, smugglers and corporations, terrorists and security forces. The story-driven economy would allow you to build bases, discover new mines, even explode researching platforms.
Find your path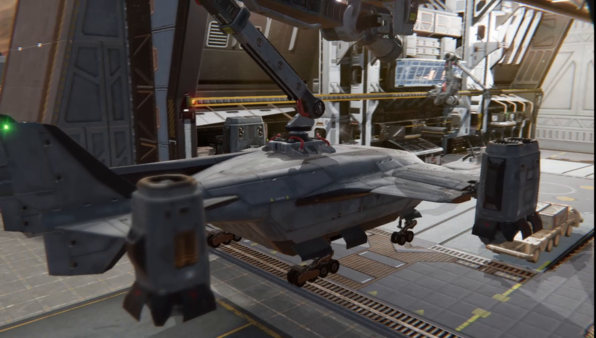 Improve your ship with hundreds of upgrades. Try 3 types of cargo ships: Light, Middle and Heavy. Set up the best ship, responding to your piloting style. Pick your path: trading, delivering, transferring passengers, work for aliens or humans, mining.
Engaging community communication

Razar s.r.o. created a loyal community, with day by day cooperation. A lot of ideas wich our players come up with, been implemented in the game. You can be a part of this community and might be your idea will be implemented next time.
What people say about Frontier Pilot Simulator

This is a great game. It is an early version, so it has its flaws, but my god, it makes you feel like a real FRONTIER pilot. -
Flanker, Steam
As a long-term Flight Sim enthusiast, I`m quite impressed with this Early Access title.. Its fun to just fly around enjoying the landscape, and you do get the feeling of flying in an unusual stormy atmosphere, (lots of wind, geysers & volcanoes etc to deal with..). -
Demo, Steam