This product is a brand new and unused Moons of Madness CD Key for Steam.
Immediately after payment, you will be sent a unique and unused CD Key which can be activated on Steam. You can collect this activation code from our Autokey page.? Simply enter your code into the Steam client (available free from steampowered.com). This will then grant you to a full digital download of the game.
How does our website work?
CJS CD Keys sell brand new CD Keys either taken directly from brand new sealed copies of the game, or sourced directly from world-leading game publishers. We source our keys in bulk directly from leading distributors and publishers, which reduces shipping costs.? This enables us to offer instant online delivery, at extremely competitive pricing.
After you receive your key, you can activate the game on the Steam client (available free from steampowered.com). After you activate the game with the Steam software, you can download the game immediately and instantly.
Benefits of buying from CJS CD Keys:
Instant Delivery
NO payment fees
NO shield fees - we offer a money-back guarantee within the price!
BEST PRICES!
Region Free
This product key we are selling is sourced directly from the publisher, or an official distributor of the game publisher. The key is completely region free and includes all languages. Region free means that you can activate the product code from anywhere in the world.
About Moons of Madness:
A mysterious signal has been recorded coming from the red planet.

The message confounded Orochi scientists. Their analysts broke it down and determined it was of intelligent origin. Orochi management immediately concluded that the discovery was too sensitive for public knowledge and moved to keep it hidden. In secret, the corporation began construction of Trailblazer Alpha, a state-of-the-art Mars research outpost designed to identify the true nature of the message.

You are Shane Newehart, an engineer stationed at Trailblazer Alpha and your security clearance means you are completely unaware of the existence of the mysterious signal. Your job is simply to keep the lights on until the transport ship Cyrano arrives bringing with it a new team to take over your duties.

Soon you discover strange and unusual setbacks. Crucial systems are malfunctioning, the greenhouse is filled with a strange mist and the rest of your team has yet to return from their EVA mission.

Things are starting to fall apart.

You begin seeing and hearing things that aren't there. Visions, hallucinations – or is that even what it is? Is this real… or are you slowly descending into madness?
Experience true cosmic horror
With your only hope of rescue hundreds of thousands of miles away, you will be forced to explore the real-world fears of isolation and paranoia, enhanced with supernatural elements and cosmic horror. Terrifying visions and monstrous apparitions will make you question what is real and what is not as the very fabric of reality threatens to tear at the seams.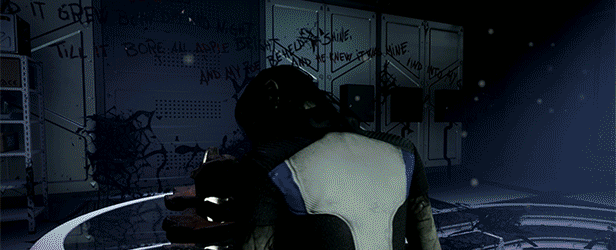 Explore the darker side of Mars
Navigate a functioning Mars base in a game that uses non-fiction elements to immerse players in a believable setting. Overcome obstacles using computers, electrical systems, rovers, solar panels and more, then go beyond the outpost and explore the darker side of Mars.