This product is a brand new and unused Castle Chaos CD Key for Steam.
Immediately after payment, you will be sent a unique and unused CD Key which can be activated on Steam. You can collect this activation code from our Autokey page. Simply enter your code into the Steam client (available free from steampowered.com). This will then grant you to a full digital download of the game.
How does our website work?
CJS CD Keys sell brand new CD Keys either taken directly from brand new sealed copies of the game, or sourced directly from world-leading game publishers. We source our keys in bulk directly from leading distributors and publishers, which reduces shipping costs. This enables us to offer instant online delivery, at extremely competitive pricing.
After you receive your key, you can activate the game on the Steam client (available free from steampowered.com). After you activate the game with the Steam software, you can download the game immediately and instantly.
Benefits of buying from CJS CD Keys:
Instant Delivery
NO payment fees
NO shield fees - we offer a money-back guarantee within the price!
BEST PRICES!
Region Free
This product key we are selling is sourced directly from the publisher, or an official distributor of the game publisher. The key is completely region free and includes all languages. Region free means that you can activate the product code from anywhere in the world.
About Castle Chaos:



LOCAL MULTIPLAYER CHAOS!

Castle Chaos is a fast paced local multiplayer game for 1 to 4 players inspired by the old classic game "Rampart". Build castles with tetris-like shapes and shoot cannons to destroy your opponents' castles. Available for PC, Mac and Linux.





FEATURES

- Random generated maps depending on number of players
- Lots of settings to customize your matches, from nr of castles,
cannons to bushes and cloud density
- Choose to play against human or AI opponents or mix
- Many different puzzle shapes to drive you crazy when building your castles
- Annoying gnomes planting bushes everywhere, but thankfully shootable
- Play as a gnome! Repair your castle while trying to avoid your
opponents' suspicions by acting gnome-like.
- Play on gamepad, keyboard or all on the same keyboard for extra chaotic fun with your friends!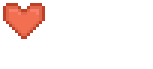 You can vote for new features in the next upcoming version of the game on our website