This product is a brand new and unused Black Mesa Account for Steam.
Immediately after payment, you will be sent a unique and unused Account which can be used on Steam. You can collect this activation code from our Autokey page.
FAQ about our Steam Accounts:
Simply enter your login details into the Steam client (available free from steampowered.com). This will then grant you to a full digital download of the game.
1. We acheive a low price for our customers by using a special VPN method to purchase the game from Steam at much cheaper regional pricing than can be found in Europe.  Once this process is completed, we sell the accounts on our website pre-loaded with the game.  The game works in all regions and languages.
2. We will also provide you with the login details to the email account mailbox associated with the Steam Account.  This is useful for 2-step authentication, email verification, etc.
3. Once you receive the account, you can change the account password to something private, and the password for the email account associated with it, add your phone number etc, to ensure the account is 100% exclusively owned by yourself and impossible for anyone else to have control over.
4. The account will have Black Mesa within the game library, so you can simply log in to the Steam Client and begin downloading!
How does our website work?
CJS CD Keys sell brand new products either taken directly from brand new sealed copies of the game, or sourced directly from world-leading game publishers. We source our keys in bulk directly from leading distributors and publishers, which reduces shipping costs.
This enables us to offer instant online delivery, at extremely competitive pricing.
After you receive your key, you can activate the game on the Steam client (available free from steampowered.com). After you activate the game with the Steam software, you can download the game immediately and instantly.
Benefits of buying from CJS CD Keys:
Instant Delivery
NO payment fees
NO shield fees - we offer a money-back guarantee within the price!
BEST PRICES!
Region Free
This account we are selling is sourced directly from the publisher, or an official distributor of the game publisher. The key is completely region free and includes all languages. Region free means that you can activate the product code from anywhere in the world.
About Black Mesa: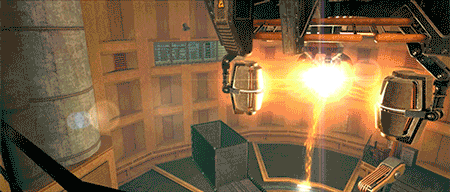 Black Mesa is the fan-made re-imagining of Valve Software's Half-Life.




You are Gordon Freeman, a theoretical physicist at the Black Mesa Research Facility. When a routine experiment goes horribly wrong, you must fight your way through an interdimensional alien invasion, and a bloodthirsty military clean-up crew in order to save the science team... and the world!


Nineteen chapters of fighting through top-secret labs, running atop harsh desert landscapes, sneaking into abandoned railways, and leaping across dimensions

Mind-Blowing graphics and effects, never before seen on the Source Engine

Face off against an army of classic enemies, updated with new features and engaging AI

Wield an arsenal of military hardware, scientific prototypes, and the iconic crowbar through incredibly detailed environments

The all-new soundtrack and voice acting create a more immersive experience than ever before
Frag your friends across ten iconic maps from the Half-Life universe, including:
Bounce

Gasworks

Stalkyard

Undertow

Crossfire

Create your own mods, models, and maps with the Black Mesa Source SDK, and share it with the community on the Steam Workshop.

Collect the full set of trading cards, backgrounds, emoticons, and achievements! Featuring Steam Cloud, Steam Workshop, closed captions in multiple languages and partial controller support.
Run. Think. Shoot. Source.