This product is a brand new and unused The Last of Us Part I CD Key for Steam.
Immediately after payment, you will be sent a unique and unused CD Key which can be activated on Steam. You can collect this activation code from our Autokey page. Simply enter your code into the Steam client (available free from steampowered.com). This will then grant you to a full digital download of the game.
How does our website work?
CJS CD Keys sell brand new CD Keys either taken directly from brand new sealed copies of the game, or sourced directly from world-leading game publishers. We source our keys in bulk directly from leading distributors and publishers, which reduces shipping costs. This enables us to offer instant online delivery, at extremely competitive pricing.
After you receive your key, you can activate the game on the Steam client (available free from steampowered.com). After you activate the game with the Steam software, you can download the game immediately and instantly.
Benefits of buying from CJS CD Keys:
Instant Delivery
NO payment fees
NO shield fees - we offer a money-back guarantee within the price!
BEST PRICES!
Region Choice:
This product we are selling is sourced directly from the publisher, or an official distributor of the game publisher. The key is available for a choice of regions. Please choose your correct region from the selection menu.
About The Last of Us Part I: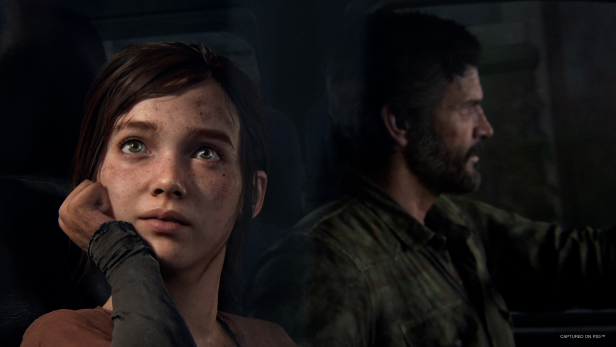 Experience the emotional storytelling and unforgettable characters in The Last of Us™, winner of over 200 Game of the Year awards.

In a ravaged civilization, where infected and hardened survivors run rampant, Joel, a weary protagonist, is hired to smuggle 14-year-old Ellie out of a military quarantine zone. However, what starts as a small job soon transforms into a brutal cross-country journey.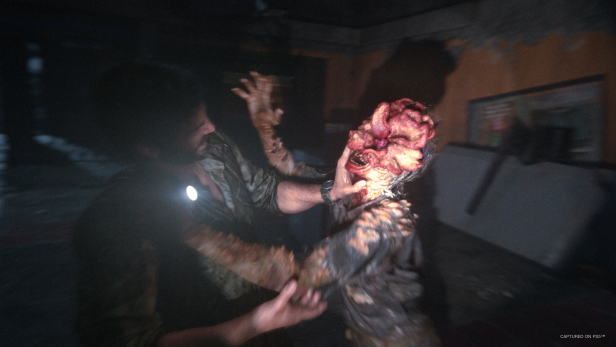 Includes the complete The Last of Us single-player story and celebrated prequel chapter, Left Behind, which explores the events that changed the lives of Ellie and her best friend Riley forever.
Built for PC

The Last of Us Part I PC release brings with it plenty of PC features to bring Joel and Ellie's tense and unforgettable journey to life. This version of The Last of Us Part I is optimized for PC with PC-centric quality-of-life enhancements. Part I will feature AMD FSR 2.2 support*, Nvidia DLSS Super Resolution support*, VSync and frame rate cap options, and a host of features designed specifically for PC, including adjustable Texture Quality, Shadows, Reflections, Ambient Occlusion, and more.

Through the experiences of Joel and Ellie, PC players can fully immerse themselves in beautiful yet haunting environments in stunning detail with true 4K resolutions**. From the harsh, oppressive streets of the Boston QZ to the overgrown and abandoned homes of Bill's Town to so much more, embark on a beautiful journey across the United States of America with Ultra-Wide Monitor Support for both 21:9 Ultrawide and 32:9 Super Ultrawide aspect ratios.

Experience all these locations, stealthily sneaking through abandoned homes and cities (and picking their drawers and cabinets clean looking for supplies) or engage in tense, captivating action with 3D audio support to better hear the rustle of leaves, the crack of glass, or the footfalls of enemies trying to ambush you***.
AMD Fidelity FX Super Resolution 2

Supercharge your framerates and fight for survival as Joel and Ellie with next-level temporal upscaling technology from AMD. FSR 2 uses cutting-edge algorithms to boost your framerates and deliver high-quality, high-resolution game experiences in The Last of Us Part I across a wide range of compatible graphics cards.
Peripheral Support

The Last of Us Part I on PC features DualSense support through a wired connection so players can feel the impact of battle, the rumble of a tank rolling by, and so much more through haptic feedback and dynamic triggers. With support for the DualShock 4 controller, a wide range of other gamepads, and keyboard and mouse, players can adjust their playstyle to suit their preferences. The PC release includes a number of new control customization options including full control remapping, primary and secondary bindings for keyboard and mouse control, an adaptive mode that allows players to combine keyboard and controller inputs, and more. Part I's PC launch will also include The Last of Us Part I's suite of accessibility features so that players can adjust the experience to suit their needs and preferences.


* Compatible PC and graphics card required for enhanced graphics.
** Compatible PC, graphics card, and 4K display device required.
*** 3D Audio requires stereo headphones or compatible speakers.