This product is a brand new and unused Speed Brawl CD Key for Steam.
Immediately after payment, you will be sent a unique and unused CD Key which can be activated on Steam. You can collect this activation code from our Autokey page.
Simply enter your code into the Steam client (available free from steampowered.com). This will then grant you to a full digital download of the game.
How does our website work?
CJS CD Keys sell brand new CD Keys either taken directly from brand new sealed copies of the game, or sourced directly from world-leading game publishers. We source our keys in bulk directly from leading distributors and publishers, which reduces shipping costs.
This enables us to offer instant online delivery, at extremely competitive pricing.
After you receive your key, you can activate the game on the Steam client (available free from steampowered.com). After you activate the game with the Steam software, you can download the game immediately and instantly.
Benefits of buying from CJS CD Keys:
Instant Delivery
NO payment fees
NO shield fees - we offer a money-back guarantee within the price!
BEST PRICES!
Region Free
This product key we are selling is sourced directly from the publisher, or an official distributor of the game publisher. The key is completely region free and includes all languages. Region free means that you can activate the product code from anywhere in the world.
About Speed Brawl: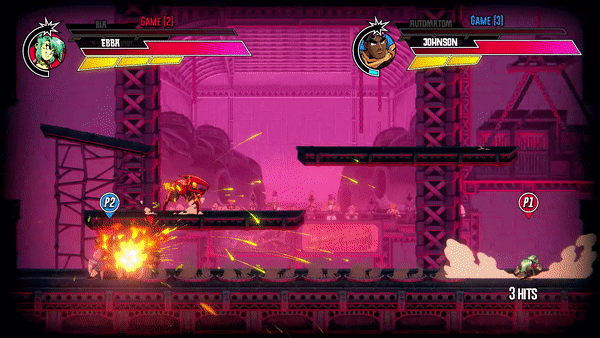 Speed Brawl is a 2D combat-racer about moving fast and hitting hard! Maintain your momentum, build your combos, and unleash powerful special moves. Find your own fighting style, and assemble the finest team of brawlers ever seen. Then do it all again faster... faster... FASTER!!!
Features
6 Unique Brawlers with their own play styles

Loads of upgrades to customize each fighter and blast through the competition

Razor sharp visuals and beautifully animated characters

Over 50 unique action-packed events and races to wade through across multiple Speed Brawl Leagues.

Local and online co-operative play through the whole campaign!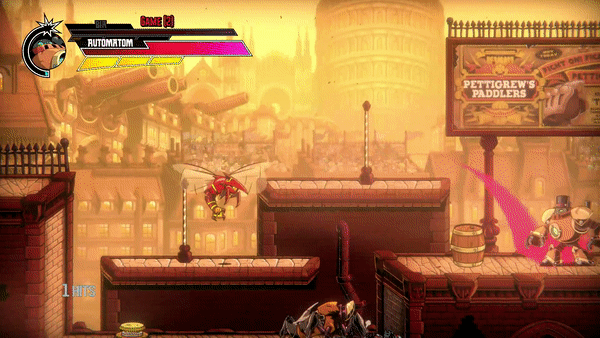 Story
London, 1888
. After a decade of war with the Lunar invaders we named the Selenites, the British Empire finally vanquished the insect-like menace thanks to a dashing officer by the name of Hugo Wells. He crushed the colony's queen and in doing so cemented his status as both a hero of the empire, and the de facto patriarch of the drone-like Selenites.
Following the war, the Selenites became the new workforce of our industrial revolution, ushering in a new era of progress and prosperity. Freed from the shackles of employment, man could pursue more earthly endeavors. However, listlessness and disobedience rampaged throughout the middle and working classes. In order to satiate the masses, Hugo Wells conceived of the ultimate entertainment. An elite sport where only the bravest, the fastest and the most worthy warriors could wage a petty war against the enslaved Selenite hordes. Welcome… to Speed Brawl!