This product is a brand new and unused FINAL FANTASY VII REMAKE INTERGRADE CD Key for Steam.
Immediately after payment, you will be sent a unique and unused CD Key which can be activated on Steam. You can collect this activation code from our Autokey page. Simply enter your code into the Steam client (available free from steampowered.com). This will then grant you to a full digital download of the game.
How does our website work?
CJS CD Keys sell brand new CD Keys either taken directly from brand new sealed copies of the game, or sourced directly from world-leading game publishers. We source our keys in bulk directly from leading distributors and publishers, which reduces shipping costs. This enables us to offer instant online delivery, at extremely competitive pricing.
After you receive your key, you can activate the game on the Steam client (available free from steampowered.com). After you activate the game with the Steam software, you can download the game immediately and instantly.
Benefits of buying from CJS CD Keys:
Instant Delivery
NO payment fees
NO shield fees - we offer a money-back guarantee within the price!
BEST PRICES!
Region Restrictions Apply - ROW
For all countries and territories within the Roche Territory that are not included in Japan, the Asian Region, the Latin American Region, or the European Region
About FINAL FANTASY VII REMAKE INTERGRADE:
https://store.steampowered.com/app/1608070/CRISIS_CORE_FINAL_FANTASY_VII_REUNION/

FINAL FANTASY VII REMAKE is a bold reimagining of the original FINAL FANTASY VII, originally released in 1997, developed under the guidance of the original key developers.
This critically-acclaimed game, which mixes traditional command-based combat and real-time action, makes its Steam debut along with FF7R EPISODE INTERmission─a new story arc featuring Yuffie Kisaragi.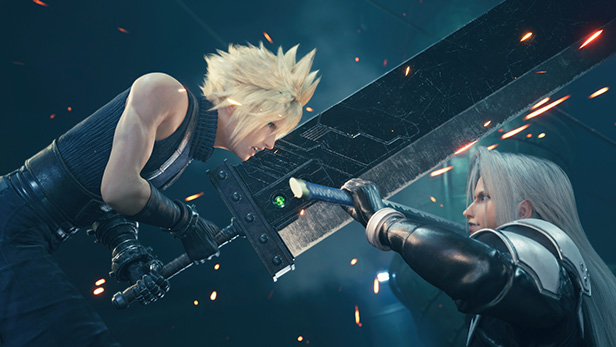 ■STORY

By exploiting mako, the life-blood of the planet, through their mako reactors, the Shinra Electric Power Company has all but seized control of the entire world. A ragtag group of idealists, known as Avalanche, are one of the last bastions of resistance.

Cloud, an elite SOLDIER operative-turned-mercenary takes part in an Avalanche operation to destroy Mako Reactor 1 in the city of Midgar.
The bombing plunges the city into fiery chaos, and Cloud is tormented by visions of a bitter enemy long thought dead.

Once more begins a story that will shape the destiny of an entire world.

* This game is a remake of FINAL FANTASY VII, first released in 1997.
The first title in a multi-part series, it is based on the story from the original game, up to the escape from Midgar, adding in new elements.




■FF7R EPISODE INTERmission (New episode featuring Yuffie Kisaragi)

FF7R EPISODE INTERmission is a brand-new adventure in the world of FINAL FANTASY VII REMAKE INTERGRADE. Play as Wutaian ninja Yuffie Kisaragi as she infiltrates Midgar and conspires with Avalanche HQ to steal the ultimate materia from the Shinra Electric Power Company.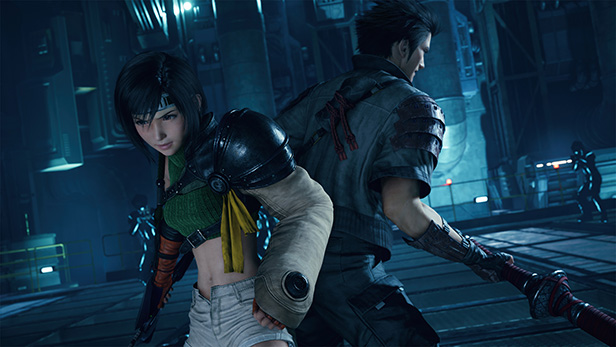 ■Content included in this product

FINAL FANTASY VII REMAKE INTERGRADE contains the following content:
- FINAL FANTASY VII REMAKE full game
- DLC "FF7R EPISODE INTERmission" (New episode featuring Yuffie Kisaragi)
- Weapon: Cacstar
- Armor: Midgar Bangle
- Armor: Shinra Bangle
- Armor: Corneo Armlet
- Accessory: Superstar Belt
- Accessory: Mako Crystal
- Accessory: Seraphic Earrings
- Summon materia: Carbuncle
- Summon materia: Chocobo Chick
- Summon materia: Cactuar

*The additional weapons, armor, accessories and summon materia can be obtained from the Gift Box on the main menu.
*The weapon "Cacstar" can only be used in FF7R EPISODE INTERmission (Yuffie episode)