This product is a brand new and unused The Adventures of Elena Temple CD Key for Steam.
Immediately after payment, you will be sent a unique and unused CD Key which can be activated on Steam. You can collect this activation code from our Autokey page.
Simply enter your code into the Steam client (available free from steampowered.com). This will then grant you to a full digital download of the game.
How does our website work?
CJS CD Keys sell brand new CD Keys either taken directly from brand new sealed copies of the game, or sourced directly from world-leading game publishers. We source our keys in bulk directly from leading distributors and publishers, which reduces shipping costs.
This enables us to offer instant online delivery, at extremely competitive pricing.
After you receive your key, you can activate the game on the Steam client (available free from steampowered.com). After you activate the game with the Steam software, you can download the game immediately and instantly.
Benefits of buying from CJS CD Keys:
Instant Delivery
NO payment fees
NO shield fees - we offer a money-back guarantee within the price!
BEST PRICES!
Region Free
This product key we are selling is sourced directly from the publisher, or an official distributor of the game publisher. The key is completely region free and includes all languages. Region free means that you can activate the product code from anywhere in the world.
About The Adventures of Elena Temple:
Ever miss being a child, playing games at your grandma's or in your old bedroom? Then look no further!

The Adventures of Elena Temple is the classic you never knew existed. And the best part is that you can play it on virtual old machines that kind of sort of maybe existed. It's not like you can remember for sure anyway, right?

                   

Features
A dungeon of 50+ rooms to overcome, each its own mini-level

Open exploration, you choose which way to go, but don't worry, a helpful map is just one button press away

Challenging, old-school platforming

Collect as many coins as you want, but we both know you want them all

Coins will make you rich, but there's no escaping the dungeon without all the gems

Secret scrolls to find for the more observant players

Best of all, play the game on a selection of 7 virtual old machines, from the Pomo D'or 4, to Maple and Some Toy and all the way to the NS-Bos PC

Update 1.1 brings with it the Stats screen, check out your play time, number of deaths, shots fired and more; win medals like a pro for each stat!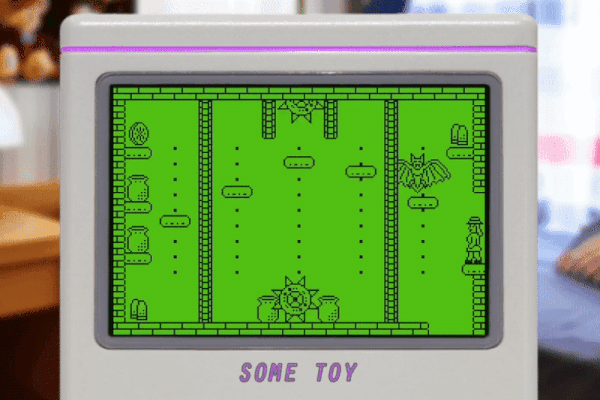 Heads up
The Adventures of Elena Temple is just one game you can play on seven simulated machines. Aside from the different look, the game plays the same on all machines and has the exact same content! The purpose of these old machines is to remind you of the old days, so feel free to pick whichever you like best without any fear of missing out on game content.
The game should run on most Windows and Mac computers that aren't on display in a museum, but if you have one that doesn't run it, you have my deepest sympathy. Just to be safe, you should have at least the below specs.
I'm a solo indie developer, I loved making The Adventures of Elena Temple and I hope you enjoy it! Please leave me some feedback if you play it.
Thank you for your support!