This product is a brand new and unused Mortal Shell CD Key for Epic Games website.
EU ONLY:  This is an EU region key, for activation in Europe only.
Immediately after payment, you will be sent a unique and unused CD Key which can be activated on Epic Games. You can collect this activation code from our Autokey page.  Simply enter your code into the Epic Games client (available free from Epic Gamespowered.com). This will then grant you to a full digital download of the game.
How to Install
Go to https://www.epicgames.com/ and click "Get Epic Games" (in the upper right corner of the site) to download the launcher,
Install the launcher, create a new Epic Games account or login into an existing one,
In the Epic Games launcher, click on your profile name in the bottom left corner of the client, and choose "Redeem Code",
Enter the code and click "Redeem".
How does our website work?
CJS CD Keys sell brand new CD Keys either taken directly from brand new sealed copies of the game, or sourced directly from world-leading game publishers. We source our keys in bulk directly from leading distributors and publishers, which reduces shipping costs.  This enables us to offer instant online delivery, at extremely competitive pricing.
After you receive your key, you can activate the game on the Epic Games client (available free from Epic Gamespowered.com). After you activate the game with the Epic Games software, you can download the game immediately and instantly.
EU REGION ONLY.
This product key we are selling is sourced directly from the publisher, or an official distributor of the game publisher. The key is for EU REGION ONLY, and includes all languages. This code can ONLY be activated in Europe.
About Mortal Shell:
Mortal Shell is a deep action-RPG that tests your sanity and resilience in a shattered world. As the remains of humanity wither and rot, zealous foes fester in the ruins. They spare no mercy, with survival demanding superior awareness, precision and instincts. Track down hidden sanctums of devout followers and discover your true purpose.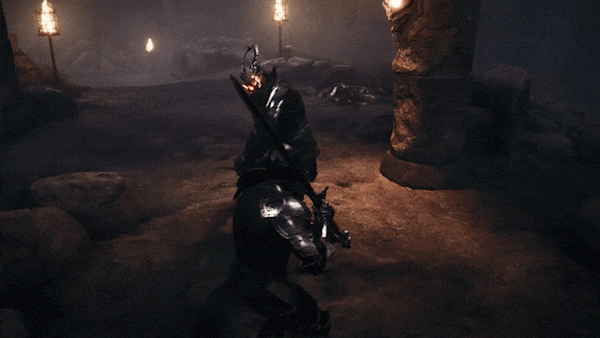 Possess Lost Warriors
The dead litter this tattered landscape, but not all are without hope. The lost remains of defeated warriors are yours to discover. Awaken these Mortal Shells, occupy their bodies and significantly open your understanding to diverse masteries of combat.





Face Haunting Foes
Your path is guarded by desperate adversaries, devoted to inscrutable gods. Behold creatures both pitiable and grotesque, but do not let fear halt your journey. Muster your courage and face them down.




Iron Sharpens Iron
Combat is strategic and deliberate. You must commit your sword only when an opportunity opens. Calculate your parries to unleash devastating counterblows. Temporarily entomb your Mortal Shell in stone to block attacks, or play aggressive and use your stone-form to add brutal weight to your own sword swings.