This product is a brand new and unused Lantern of Worlds CD Key for Steam.
Immediately after payment, you will be sent a unique and unused CD Key which can be activated on Steam. You can collect this activation code from our Autokey page.? Simply enter your code into the Steam client (available free from steampowered.com). This will then grant you to a full digital download of the game.
How does our website work?
CJS CD Keys sell brand new CD Keys either taken directly from brand new sealed copies of the game, or sourced directly from world-leading game publishers. We source our keys in bulk directly from leading distributors and publishers, which reduces shipping costs.? This enables us to offer instant online delivery, at extremely competitive pricing.
After you receive your key, you can activate the game on the Steam client (available free from steampowered.com). After you activate the game with the Steam software, you can download the game immediately and instantly.
Benefits of buying from CJS CD Keys:
Instant Delivery
NO payment fees
NO shield fees - we offer a money-back guarantee within the price!
BEST PRICES!
Region Free
This product key we are selling is sourced directly from the publisher, or an official distributor of the game publisher. The key is completely region free and includes all languages. Region free means that you can activate the product code from anywhere in the world.
About Lantern of Worlds:
Lantern of Worlds is a computer game based on European and Arabian mythology and fairytales. It is inspired by older games like the Quest for Glory series, Eye of the Beholder and Lands of Lore.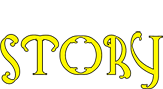 In Lantern of Worlds you are one of the royal adventurers of king Valdemar of Idunia. You are send on a diplomatic mission to the courts of Sultan Mehmet the Magnificent.
On your way there, however, dark forces plot your undoing, and you are left in the middle of the ocean, in a small lifeboat, with nothing but your wits and your determination to survive.

Luckily, you spot an island in the distance...a desert island, where many adventures await you!

But during during your adventures, you will find that great events have been set in motion, and that you have a grand role to play in the undoing, or salvation, of the kingdom of Idunia, and indeed, the world!



6 different voice-actors!


Various random locations & encounters!


More than 40 different stories!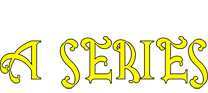 Lantern of Worlds is the first of what will be a series of games, each based on a different world mythology. Start on an epic journey that will take you to faraway lands, enchanted islands, castles in the clouds, and places of such beauty and wonder that defy imagining!

Who knows where you will end up, and what great adventures will await you!

For more games in the Lantern of Worlds universe, see below!

https://store.steampowered.com/app/952910/Lantern_of_Worlds__The_First_Quest/

https://store.steampowered.com/app/1047190/Lantern_of_Worlds__The_Story_of_Layla