This product is a brand new and unused Karma Miwa CD Key for Steam.
Immediately after payment, you will be sent a unique and unused CD Key which can be activated on Steam. You can collect this activation code from our Autokey page.
Simply enter your code into the Steam client (available free from steampowered.com). This will then grant you to a full digital download of the game.
How does our website work?
CJS CD Keys sell brand new CD Keys either taken directly from brand new sealed copies of the game, or sourced directly from world-leading game publishers. We source our keys in bulk directly from leading distributors and publishers, which reduces shipping costs. This enables us to offer instant online delivery, at extremely competitive pricing.
After you receive your key, you can activate the game on the Steam client (available free from steampowered.com). After you activate the game with the Steam software, you can download the game immediately and instantly.
Benefits of buying from CJS CD Keys:
Instant Delivery
NO payment fees
NO shield fees - we offer a money-back guarantee within the price!
BEST PRICES!
Region Free
This product key we are selling is sourced directly from the publisher, or an official distributor of the game publisher. The key is completely region free and includes all languages. Region free means that you can activate the product code from anywhere in the world.
About Karma Miwa:



You play a strange fragile flightless bird, who has been gone for too long and now wants to go home to its mate, which is far away.

Badges :








However for unknown reasons, enemies are being lured and attracted the bird. The flightless bird needs to run and jump over many enemies and obstacles on its journey home to your mate. The bird trek is long and full of danger.

Can you help the bird to get home to your mate?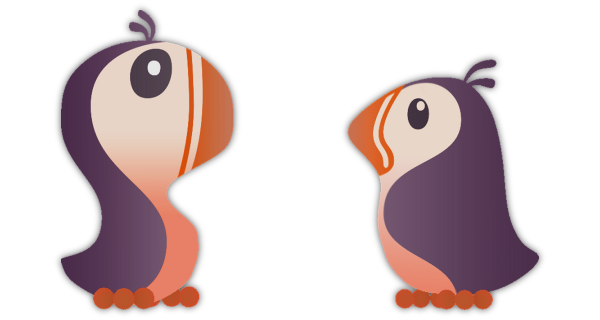 This game was heavily inspired by the classic game Snokie, which appeared on the Commodore 64 and Atari 800 back in th '80s. While much of the basic gameplay is similar, the graphics, music and sound has been enhanced considerably and there are many newer enemy types.
Features:
Play As Miwa (slower) and Terry (faster), which each have two difficulties modes.

Once all lives are lost the game enters Practice Mode where you can continue the level in easy modes.

2 hit system – the first contact with an enemy or water is non-fatal.

The game features 20 levels, spread over three different areas and with 4 difficulties.

This game can been quite very hard in the pro mode.
How to Play:
You can only move on plain landscape and floating platforms.

You can only jump in either left or right, not up.

You cannot control your bird when its on a slope, and have limited controls when its is in air.

You cannot touch water or any moving enemy animals.
Please Note:
This game have 3 jump buttons:
Jump Left (Z), Jump Right (X) and a normal Jump (SpaceBar). Those keys can been remapped in the menu.