This product is a brand new and unused GRIME CD Key for Steam.
Immediately after payment, you will be sent a unique and unused CD Key which can be activated on Steam. You can collect this activation code from our Autokey page.  Simply enter your code into the Steam client (available free from steampowered.com). This will then grant you to a full digital download of the game.
How does our website work?
CJS CD Keys sell brand new CD Keys either taken directly from brand new sealed copies of the game, or sourced directly from world-leading game publishers. We source our keys in bulk directly from leading distributors and publishers, which reduces shipping costs.  This enables us to offer instant online delivery, at extremely competitive pricing.
After you receive your key, you can activate the game on the Steam client (available free from steampowered.com). After you activate the game with the Steam software, you can download the game immediately and instantly.
Benefits of buying from CJS CD Keys:
Instant Delivery
NO payment fees
NO shield fees - we offer a money-back guarantee within the price!
BEST PRICES!
Region Free
This product key we are selling is sourced directly from the publisher, or an official distributor of the game publisher. The key is completely region free and includes all languages. Region free means that you can activate the product code from anywhere in the world.
About GRIME:


Destroy... Absorb... Grow... GRIME is a fast and unforgiving Action-Adventure RPG in which you crush your foes with living weapons that mutate form and function, and then consume their remains with a black hole to strengthen your vessel as you break apart a world of anatomical horror and intrigue.

An unusual material collapses in on itself, the world shudders and contracts, and suddenly you are squeezed into existence.

What awaits you is a world unknown, alien in its own familiarity, and you must survive what terrors you face. Explore your surreal surroundings, absorb the many enemies you encounter, and use their own traits against them as you let yourself become far more than you once were.

GRIME lets you play to your preference, upgrading only those traits you feel most suited to your unique style. You'll find there is more than one way to break open an enemy as you move through a variety of evocative environments, meet their inhabitants, and discover the source of their madness.





• Eye-Popping Surrealism - Uncover mysterious secrets in weeping caves and face-covered deserts. Meet otherworldly characters in distinct civilizations across an organic, interconnected world - all rendered in unearthly 3D. Face foes born of the world itself, and swallow them whole.



• Death-Defying Combat - Punish enemies by parrying their attacks, smash them from the ground or even airborne, and absorb them to grow your strength as you wage war on a living world.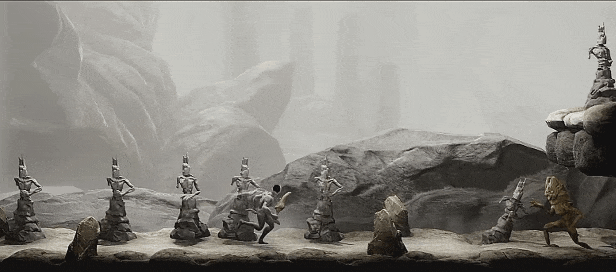 • Living Weapons - Seamlessly swap weapons made of living creatures that mutate form during combat, from clawing swords to centipede whips.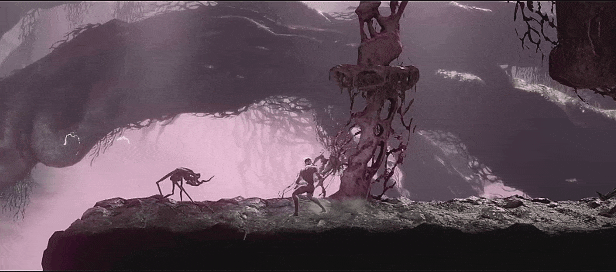 • Unique Skill Progression - Hunt down and absorb challenging monsters to improve your skills and bring true customization to your play style.



• Challenge Menacing Bosses - Battle against creatures dozens of times your size. Adapt to their strategies, withstand their assault, and consume them to gain game-changing abilities that affect both combat and traversal.