This product is a brand new and unused Eternity: The Last Unicorn CD Key for Steam.
Immediately after payment, you will be sent a unique and unused CD Key which can be activated on Steam. You can collect this activation code from our Autokey page. Simply enter your code into the Steam client (available free from steampowered.com). This will then grant you to a full digital download of the game.
How does our website work?
CJS CD Keys sell brand new CD Keys either taken directly from brand new sealed copies of the game, or sourced directly from world-leading game publishers. We source our keys in bulk directly from leading distributors and publishers, which reduces shipping costs. This enables us to offer instant online delivery, at extremely competitive pricing.
After you receive your key, you can activate the game on the Steam client (available free from steampowered.com). After you activate the game with the Steam software, you can download the game immediately and instantly.
Benefits of buying from CJS CD Keys:
Instant Delivery
NO payment fees
NO shield fees - we offer a money-back guarantee within the price!
BEST PRICES!
Region Free
This product key we are selling is sourced directly from the publisher, or an official distributor of the game publisher. The key is completely region free and includes all languages. Region free means that you can activate the product code from anywhere in the world.
About Eternity: The Last Unicorn:


Eternity: The Last Unicorn is a fully featured action RPG inspired by tales from Norse Mythology with classic game mechanics that bring a nostalgic feeling to players.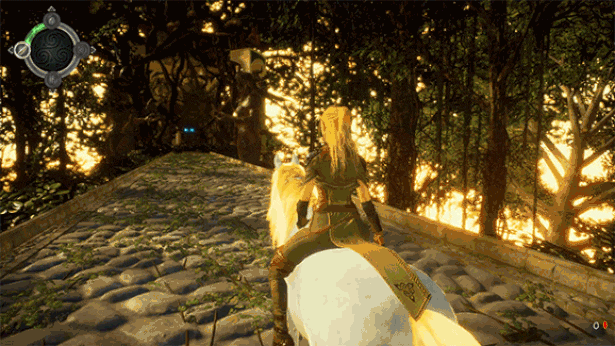 Aurehen is a young, pureblood Elf on a quest to free the last Unicorn. This creature has been captured and cursed by witches. Travel through mesmerizing locations, meet fantasy characters and fight to protect Elven immortality. Pursue Eternity!



Level up your weapons, acquire new skills and abilities as you progress through the game.

A fixed-camera system that used to be commonly present in old-school games..

Discover and use new and more powerful items as you progress through the game.

Two playable characters: The young elf, Aurehen, and the Viking, Bior - each with a unique backstory and character abilities.

Over 12 hours of gameplay.

A soundtrack that captures the Nordic and fantastical themes of the world of Eternity.

In a land destroyed by a curse, the young elf, Aurehen, is called upon to save the last unicorn and restore peace to the Reign of Alfheim. According to the ancient scrolls, only Aurehen can touch the Unicorn and free him and the elves from this evil curse.
With the support of Bior, a Viking searching for his missing troops, Aurehen will explore the large and beautiful realm of Vanaheim, a universe and culture inspired by Nordic folklore. Meet friends and defeat evil monsters to seal your fate... The time has come to claim Eternity.

Based on Nordic folklore:
Nordic Gods and Mythology: Experience firsthand the kindness and wrath of the Gods in Nordic Mythology.

Mythological Creatures: Meet creatures from Nordic mythology including Jotuns, the Giant Wolf (Fenrir), Vikings and a Witch (Gullveig).

Nordic Symbolism: Statues, paintings and weapons referencing Nordic mythology.

Nordic Items: The Gungnir Stone, Runes, Essence of Eir, Mead, and Freya's Pearl.

Architecture and Scenery: Fensallyr, Naglfar, Skadi Temple, Yggdrasil Garden, and Vanaheim.