This product is a brand new and unused Hello Neighbor 2 CD Key for Steam.
Immediately after payment, you will be sent a unique and unused CD Key which can be activated on Steam. You can collect this activation code from our Autokey page.  Simply enter your code into the Steam client (available free from steampowered.com). This will then grant you to a full digital download of the game.
How does our website work?
CJS CD Keys sell brand new CD Keys either taken directly from brand new sealed copies of the game, or sourced directly from world-leading game publishers. We source our keys in bulk directly from leading distributors and publishers, which reduces shipping costs.  This enables us to offer instant online delivery, at extremely competitive pricing.
After you receive your key, you can activate the game on the Steam client (available free from steampowered.com). After you activate the game with the Steam software, you can download the game immediately and instantly.
Benefits of buying from CJS CD Keys:
Instant Delivery
NO payment fees
NO shield fees - we offer a money-back guarantee within the price!
BEST PRICES!
Region Choice:
This product we are selling is sourced directly from the publisher, or an official distributor of the game publisher. The key is available for a choice of regions. Please choose your correct region from the selection menu.
About Hello Neighbor 2: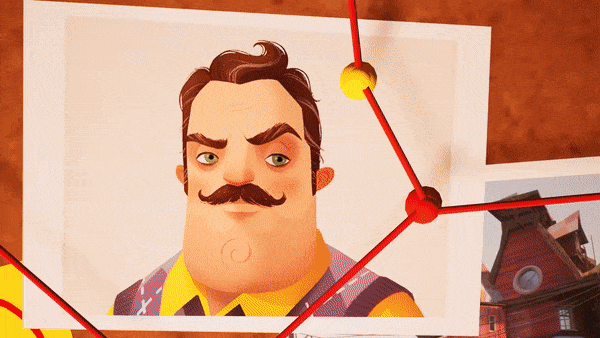 Think you can trust your neighbors? Think again.

Hello Neighbor 2 is a stealth horror game about uncovering your creepy neighbor's secrets. You are a journalist looking to solve the Neighbor's case, since no one else dares to. Play against a complex opponent controlled by an advanced AI that learns from you and all the other players! As time passes and the Neighbor adapts to the players' patterns, his own behavior will change and surprise you. Will you be the one to outsmart the Neighbor and find out what he's hiding?


The game feels like an investigative journalist simulator - sneak around and find out your neighbors' secrets. Why does this moustached gentleman go down to the amusement park every night?

You have an entire town as your playground, with plenty of houses and AI-driven residents to interact with.

Can you outsmart the AIs? Every character in Hello Neighbor 2 is powered by a neural network AI and learns from the players, doing everything in their power to protect their gated community and its secrets.

Uncover the big mystery hidden in Raven Brooks!