Welcome to CJS CD Keys!
CJS CD Keys specialises in offering digital download keys for the latest games with instant delivery. We strive to always offer the best prices possible with an outstanding level of service.
***Mid-week DEAL!***
Rainbow Six: Siege Uplay Keys just £22.99 / €29.99 / $33.57


Dragon's Dogma: Dark Arisen now available to Pre-order at just €21.50!

Pre-order Rise of the Tomb Raider Steam Keys now and get FREE random key included: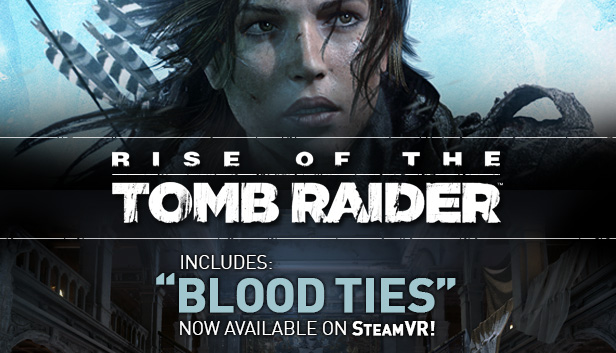 Or buy Rise of the Tomb Raider Deluxe Edition:
Hot Game Keys:
ANNO 2205 CD Keys for Uplay now in stock with instant delivery!
Why buy from CJS CD Keys?
Latest keys sent to customers:
Almost all of our games are at least 40 - 50 percent cheaper than the average game retailer! So look around and get a bargain digital download game within minutes of payment! We offer the very best prices on the latest pre-orders. We pride ourself in our top-notch customer service and instant delivery system. We also offer delivery promptly for pre-orders of upcoming games. We usually dispatch our pre-order games about 2 days before release date, which allows you to pre-load the game on steam or origin, ready for playing on the moment of release.
Don't forget to read our many Reviews from our thousands of happy customers!
We are rated 8.4 / 10 on Trustpilot with over 18,000 reviews!

Latest keys re-stocked on Autokey:
Winner of LLoyds TSB Enterprise Awards - Best Startup 2012 (East) - Read More
LIKE US ON FACEBOOK AND GET A FREE DISCOUNT CODE:

Genuine!

All of the game CD Keys sold by our company are purchased directly from leading distributors. The Game Keys we sell are brand new and unused. Each CD Key is unique.

Cheap!

Have a look at our prices! You'll find that all of our games are well below retail prices.

Wholesale!




If you own a game store yourself, we can offer you the best prices in the market for bulk orders. We can offer substantial discount for order quantities as low as 10! Please email for more information about our wholesale section.

Instant Delivery!




CJS CD Keys uses its own custom developed 'AutoKey' system, which allows customers to collect their scanned images of the CD Keys immediately after payment. This allows customers to have 'self service', without needing to wait for our support staff to manually email the keys. This way, you get the same instant access to your Steam Key, just like Steam but without the high prices!




Superior Customer Service!
We always strive to reply to any email enquiry within 12 hours, however usually you'll get a reply within minutes! We are well known to have one of the best standards of email support out of all game key stores.




World famous & trusted!CJS CD Keys are well known as one of the largest activation code stores online today, backed by a customer base of over 280,000 returning customers! You can also talk with our customers by becoming a fan of our company at our huge FACEBOOK GROUP!

We pride ourselves in leaving no customer unsatisfied. We are so confident that you will be happy with your product that If you aren't satisfied with a product that you bought from us, we'll refund you - no questions asked. We are backed by thousands of customer reviews, which you can read by CLICKING HERE.


Experienced!

Our company is highly experienced in the PC Game Market, and strives to always improve its standard of customer service, and speed of delivery. Our activation code sector has been online for over 7 years, and has since grown to become one of the largest online key stores online today.

Genuine game downloads at fair prices.

We offer genuine, sealed, and brand new game keys at rock bottom prices. Images of the activation codes are uploaded to our online instant delivery system called Autokey. This means you get INSTANT delivery of your game CD Keys!

Our prices are always below retail price, and because the activation code is sent to you digitally, there are no expensive shipping costs to pay.

Our company functions by importing the games from main distributors in other countries, where games have cheaper retail prices than in countries such as Australia or Israel. Because of the savings made in postage costs (as our items are sent digitally), it allows us to provide extremely low pricing. Not only this, but the games work worlwide as digital downloads, unlike physical games which sometimes have region locked discs.

We always strive to get our prices as low as possible, and we can always beat your quote! If you found a game store selling one of our games cheaper than us, send an email with proof and we'll beat the price!
----------------------------
CJS - A name that you can trust.