This product is a brand new and unused The Curious Tale of the Stolen Pets CD Key for Steam.
Immediately after payment, you will be sent a unique and unused CD Key which can be activated on Steam. You can collect this activation code from our Autokey page.  Simply enter your code into the Steam client (available free from steampowered.com). This will then grant you to a full digital download of the game.
How does our website work?
CJS CD Keys sell brand new CD Keys either taken directly from brand new sealed copies of the game, or sourced directly from world-leading game publishers. We source our keys in bulk directly from leading distributors and publishers, which reduces shipping costs.  This enables us to offer instant online delivery, at extremely competitive pricing.
After you receive your key, you can activate the game on the Steam client (available free from steampowered.com). After you activate the game with the Steam software, you can download the game immediately and instantly.
Benefits of buying from CJS CD Keys:
Instant Delivery
NO payment fees
NO shield fees - we offer a money-back guarantee within the price!
BEST PRICES!
Region Choice:
This product we are selling is sourced directly from the publisher, or an official distributor of the game publisher. The key is available for a choice of regions. Please choose your correct region from the selection menu.
About The Curious Tale of the Stolen Pets: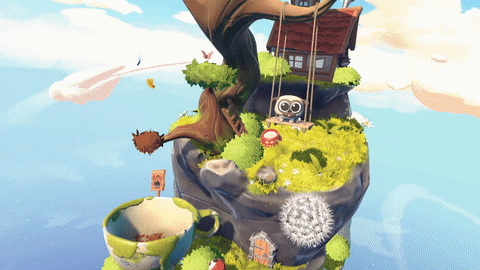 Help your grandfather solve the mystery of the stolen pets by exploring wonderful miniature worlds crafted from the ground up for VR. Every world is unique, full of interactions and colorful life.

A Heart-Warming Tale
Guided by the voice of your grandfather, travel back to the imaginative adventures of your childhood and the worlds you created together. Revisit a joyful past and the troubled relationship with your sister. You will come to realize things about yourself you forgot decades ago.

Peaceful Puzzling
Proceed through the game by solving light puzzles using your hands; Grip, push, drop and spin the numerous interactive elements in each world to trigger clues or to reveal the hidden pets. Every world is full of vibrant life. There are no time limits. Stay in a world until every puzzle is solved, or move on when you feel ready.

Worlds of Hidden Wonder
Peek behind a glowing volcano in the prehistoric setting, lean in to investigate your old summer cottage and comb through the bottom of an icy lake. Explore incredibly detailed and handcrafted worlds while enjoying gameplay tailor-made for VR.