This product is a brand new and unused TRIANGLE STRATEGY CD Key for Steam.
Immediately after payment, you will be sent a unique and unused CD Key which can be activated on Steam. You can collect this activation code from our Autokey page.  Simply enter your code into the Steam client (available free from steampowered.com). This will then grant you to a full digital download of the game.
How does our website work?
CJS CD Keys sell brand new CD Keys either taken directly from brand new sealed copies of the game, or sourced directly from world-leading game publishers. We source our keys in bulk directly from leading distributors and publishers, which reduces shipping costs.  This enables us to offer instant online delivery, at extremely competitive pricing.
After you receive your key, you can activate the game on the Steam client (available free from steampowered.com). After you activate the game with the Steam software, you can download the game immediately and instantly.
Benefits of buying from CJS CD Keys:
Instant Delivery
NO payment fees
NO shield fees - we offer a money-back guarantee within the price!
BEST PRICES!
Region Free
This product key we are selling is sourced directly from the publisher, or an official distributor of the game publisher. The key is completely region free and includes all languages. Region free means that you can activate the product code from anywhere in the world.
About TRIANGLE STRATEGY: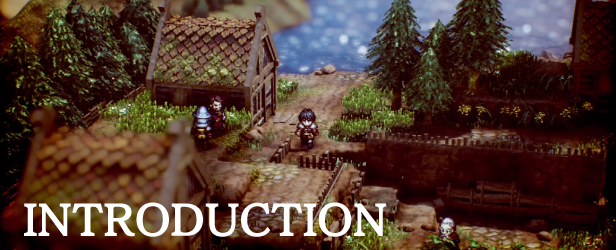 Three mighty powers have long waged war on the great continent of Norzelia.

This land bears a long and scarred history that includes the Saltiron War, a war that erupted over control of salt and iron resources. A balance of power has been achieved between the Holy State of Hyzante, which controls the salt, the Grand Dutchy of Aesfrost, a land of iron clad in frost and snow, and the forested Kingdom of Glenbook, which lies nestled between the other two powers.

However, a certain incident shakes the balance between these three powers, which then begins to crumble away...


The player's sense of justice will be tested in the face of convictions.
Various actions and choices within the game will build up to form your conviction, based on three sets of values - Utility, Morality, and Liberty.
This will affect your path through the story and which allied units will join your cause.
Voting
Important decisions that will decide the fate of the protagonist and his allies will be determined through a vote using the Scales of Conviction.
For the player to assert their own opinion, they must convince their allies. Choices with a profound impact on the destinies of the group will likewise have a major impact on the story.
Highly strategic battles
It will be crucial to use the terrain and differences in elevation to position yourself advantageously.
Enjoy satisfying and challenging battles and strategy with great depth: with the ability to select from characters with uniquely different traits in your party formation, and gameplay systems that allow flanking the enemy to perform follow-up attacks or using your allies' abilities to coordinate attacks.
Converse with and strengthen your allies in the Encampment
In the Encampment, you can speak with allied characters and purchase goods from shops. You can also strengthen your characters and weapons at the Sundry Shop and the Smithy.
Additionally, once you've strengthened your characters, you can put their strength to the test at the Tavern by taking part in Mental Mock Battles.
These battles range from standard combat to those with somewhat unique victory conditions, allowing you to enjoy Triangle Strategy's combat on an even deeper level.