This product is a brand new and unused Detroit: Become Human CD Key for Steam.
Immediately after payment, you will be sent a unique and unused CD Key which can be activated on Steam. You can collect this activation code from our Autokey page. Simply enter your code into the Steam client (available free from steampowered.com). This will then grant you to a full digital download of the game.
How does our website work?
CJS CD Keys sell brand new CD Keys either taken directly from brand new sealed copies of the game, or sourced directly from world-leading game publishers. We source our keys in bulk directly from leading distributors and publishers, which reduces shipping costs. This enables us to offer instant online delivery, at extremely competitive pricing.
After you receive your key, you can activate the game on the Steam client (available free from steampowered.com). After you activate the game with the Steam software, you can download the game immediately and instantly.
Benefits of buying from CJS CD Keys:
Instant Delivery
NO payment fees
NO shield fees - we offer a money-back guarantee within the price!
BEST PRICES!
Region Free
This product key we are selling is sourced directly from the publisher, or an official distributor of the game publisher. The key is completely region free and includes all languages. Region free means that you can activate the product code from anywhere in the world.
About Detroit: Become Human: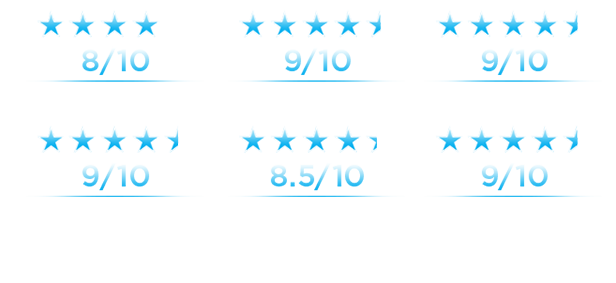 Detroit: Become Human, the award-winning video game production from Quantic Dream, is finally available on Steam! Featuring world-renowned actors including Jesse Williams (Grey's Anatomy), Clancy Brown (Carnivale), Lance Henriksen (Aliens), Bryan Dechart (True Blood) and Valorie Curry (Twilight).
WHAT MAKES US HUMAN?

Detroit 2038. Technology has evolved to a point where human like androids are everywhere. They speak, move and behave like human beings, but they are only machines serving humans.

Play three distinct androids and see a world at the brink of chaos – perhaps our future - through their eyes. Your very decisions will dramatically alter how the game's intense, branching narrative plays out.

You will face moral dilemmas and decide who lives or dies. With thousands of choices and dozens of possible endings, how will you affect the future of Detroit and humanity's destiny?

PLAY YOUR PART IN A GRIPPING NARRATIVE
Enter a world where moral dilemmas and difficult decisions can turn android slaves into world-changing revolutionaries. Discover what it means to be human from the perspective of an outsider – and see the world through the eyes of a machine.
THEIR LIVES, YOUR CHOICES
Shape an ambitious branching narrative, where your decisions not only determine the fate of the three main characters, but that of the entire city of Detroit. How you control Kara, Connor and Markus can mean life or death – and if one of them pays the ultimate price, the story still continues…
COUNTLESS PATHS, COUNTLESS ENDINGS
Every decision you make, no matter how minute, affects the outcome of the story. No playthrough will be exactly the same: replay again and again to discover a totally different conclusion.
FULLY OPTIMIZED FOR PC
Detroit: Become Human is brought to PC with stunning graphics, 4K resolution, 60 fps framerate and full integration of both mouse/keyboard and gamepad controls for the most complete Detroit: Become Human experience to date.