This product is a brand new and unused Dinkum Account for Steam.
Immediately after payment, you will be sent a unique and unused Account which can be used on Steam. You can collect this activation code from our Autokey page.
FAQ about our Steam Accounts:
Simply enter your login details into the Steam client (available free from steampowered.com). This will then grant you to a full digital download of the game.
1. We acheive a low price for our customers by using a special VPN method to purchase the game from Steam at much cheaper regional pricing than can be found in Europe.  Once this process is completed, we sell the accounts on our website pre-loaded with the game.  The game works in all regions and languages.
2. We will also provide you with the login details to the email account mailbox associated with the Steam Account.  This is useful for 2-step authentication, email verification, etc.
3. Once you receive the account, you can change the account password to something private, and the password for the email account associated with it, add your phone number etc, to ensure the account is 100% exclusively owned by yourself and impossible for anyone else to have control over.
4. The account will have Dinkum within the game library, so you can simply log in to the Steam Client and begin downloading!
How does our website work?
CJS CD Keys sell brand new products either taken directly from brand new sealed copies of the game, or sourced directly from world-leading game publishers. We source our keys in bulk directly from leading distributors and publishers, which reduces shipping costs.
This enables us to offer instant online delivery, at extremely competitive pricing.
After you receive your key, you can activate the game on the Steam client (available free from steampowered.com). After you activate the game with the Steam software, you can download the game immediately and instantly.
Benefits of buying from CJS CD Keys:
Instant Delivery
NO payment fees
NO shield fees - we offer a money-back guarantee within the price!
BEST PRICES!
Region Free
This account we are selling is sourced directly from the publisher, or an official distributor of the game publisher. The key is completely region free and includes all languages. Region free means that you can activate the product code from anywhere in the world.
About Dinkum:
G'Day there! Get ready to start a new fair Dinkum life and build a home on an Island inspired by the wild Australian outback. Explore tropical eucalyptus forests, survive scorching deserts, relax at cool billabongs and discover scrubland filled with adorable Aussie inspired wildlife. Collect valuable resources by hunting, mining, fishing and foraging to expand and customise your town and attract new townsfolk and businesses. Share your new home with friends and protect each other as you explore beautiful landscapes filled with dangerous predators.





Go from starting out sleeping in a swag under the stars, to a sprawling town with farms, businesses and attractions. Eventually, you'll draw in visitors, who might decide to stay and make it their home too.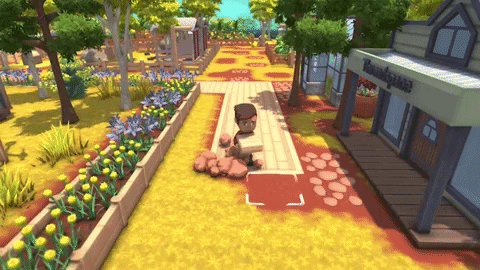 Keep your neighbours happy by customising your town with fences, flower beds, street lamps, beehives, windmills, hedges, fountains and more. The happier your townsfolk are the more likely they are to settle down, bring their families and set up stores with unique items.



Invite your friends to visit your town where they can help you construct buildings, shop at your stores, go fishing, race Emus, fight crocodiles much more!



The island is Choc-A-Bloc with insects, fish and minerals. So grab your thongs and go track down and collect them all for your personal museum collection, or sell them for a tidy profit!



Care for and breed chickens, cows and sheep as well as Dinkum's iconic Giant Wombats! The Wombats might seem intimidating at first, but really they are sweethearts.

Cultivate crops for your town across the whole island, choosing the best spots for each type. Not only do the seasons change, but the temperature shifts depending on where you are on the island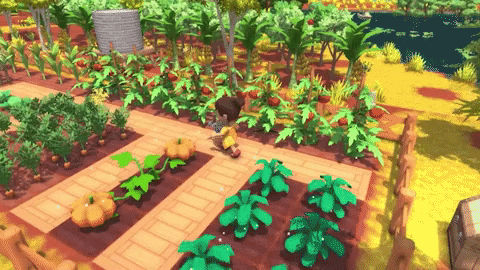 Hunt animals for food and defend yourself from deadly predators who are just as hungry as you. Those Roos might seem friendly but they pack a punch!

Attack creatures head on or capture them with traps, it's up to you how to survive.



Customise your character in Dinkum to be the True Blue version of you. Buy that shiny pair of sunnies or wide Akubra hat in the shop, or seek out rare items through exploring the great outdoors and through chinwags with fellow townsfolk.

Make your house your own cosy abode. Craft a huge range of furniture and decorations, choose where everything goes and invite friends over to show off your interior designer creds.