This product is a brand new and unused Crashbots Key for Nintendo Switch.  After your payment, you will receive an unused activation key, which can be entered into your Switch in order to get a full digital download of the game.
This is an unused CD Key for the game, which you can enter into the Nintendo Switch eShop, in order to redeem a full download of the game.

EU Region
This product is for EU REGION ONLY.
How To Activate:
Select "Nintendo eShop" on the HOME Menu to launch the Nintendo eShop.
Select the account you want to use.
Select "Enter Code" on the left side of the screen.
Enter the 16-character download code.
Any letters and symbols not used with prepaid codes (i.e. O, I, Z, commas, hyphens, etc.) will be disabled from the on-screen keyboard.
Select "Send" to confirm. The game will begin downloading once the code is confirmed.
The game icon will appear on the HOME menu, with a download status bar. The status bar will disappear once the game download is complete.
Unique and Unused:
This activation key can only be activated once.  Once activated, it will be permanently bound to your online Nintendo Switch account. You can download this game using Nintendo Switch as many times as you want.
A fully functional product key, or your money back!
CJS Keys are commited to delivering genuine games at the best possible prices, with 100% customer satisfaction rate.  We will ensure that all customers receive a fully working CD Key, or a full refund.
About the Game



Take control of the latest line of robots and test their fighting capabilities and agility in different worlds filled with dangerous obstacles, booby traps and enemies that want to crash your bots. Are you ready for this challenging action-packed, Shoot 'm up runner game?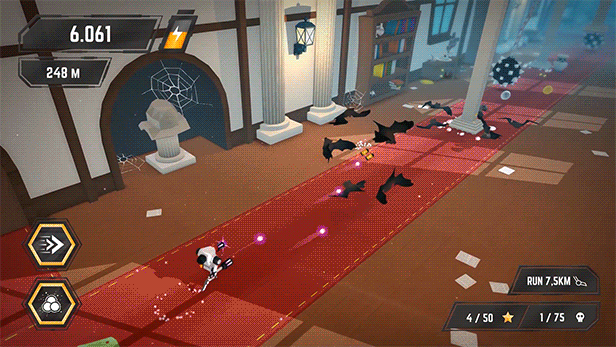 Features

Superb combination of arcade and auto-runner

Awesome unlockable robots with special heavy attacks

125 short, fast-paced levels in 5 beautiful worlds

Creative enemies & boss fights

Plenty of replay value

Frequently introduces novel challenges and gameplay mechanics

Requires strategy, quick reflexes and agility
Crashbots features 2 game modes:
WORLD MODE:
In this game mode you have to reach the finish line of each level before your battery runs out. World Mode takes you through 5 different worlds that each have their own unique contraptions and enemies that will try to destroy you. The final level of each world is a big boss fight.
ENDLESS MODE:
In this game mode you have to run as far as you can before your energy runs out.
Crashbots features 5 different robots. Each robot has its own stats and a unique heavy attack. The robots can be upgraded to improve their durability and fighting power. You can unlock new robots by finding all of their parts that are hidden in the various worlds and game modes.
Features
Superb combination of arcade and auto-runner

Awesome unlockable robots and heavy attacks & character customization

125 short, fast-paced levels in 5 beautiful worlds

Creative enemies & boss fights

Plenty of replay value

Requires quick reflexes and agility