This product is a brand new and unused Tiny Tanks CD Key for Steam.
Immediately after payment, you will be sent a unique and unused CD Key which can be activated on Steam. You can collect this activation code from our Autokey page.
Simply enter your code into the Steam client (available free from steampowered.com). This will then grant you to a full digital download of the game.
How does our website work?
CJS CD Keys sell brand new CD Keys either taken directly from brand new sealed copies of the game, or sourced directly from world-leading game publishers. We source our keys in bulk directly from leading distributors and publishers, which reduces shipping costs.
This enables us to offer instant online delivery, at extremely competitive pricing.
After you receive your key, you can activate the game on the Steam client (available free from steampowered.com). After you activate the game with the Steam software, you can download the game immediately and instantly.
Benefits of buying from CJS CD Keys:
Instant Delivery
NO payment fees
NO shield fees - we offer a money-back guarantee within the price!
BEST PRICES!
Region Free
This product key we are selling is sourced directly from the publisher, or an official distributor of the game publisher. The key is completely region free and includes all languages. Region free means that you can activate the product code from anywhere in the world.
About Tiny Tanks:
Tiny Tanks is an multiplayer game with toy tanks that blow each other up in a completely destructible arena. With hundreds of game modes and modifier combinations, each round is different.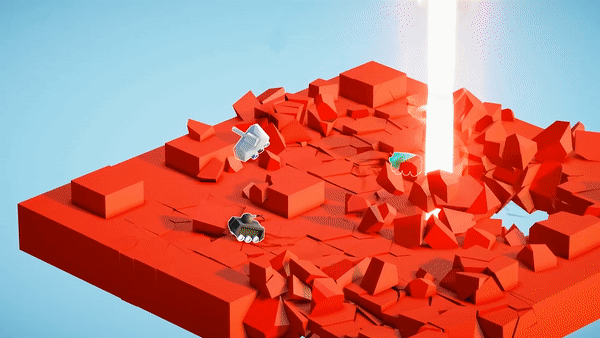 BLOW UP EVERYTHING!
You can blow up the whole map with your mines. Burry your friends below huge piles of debris or make the plummet into the depths of defeat with your cleverly placed explosives. You can blow up the whole map!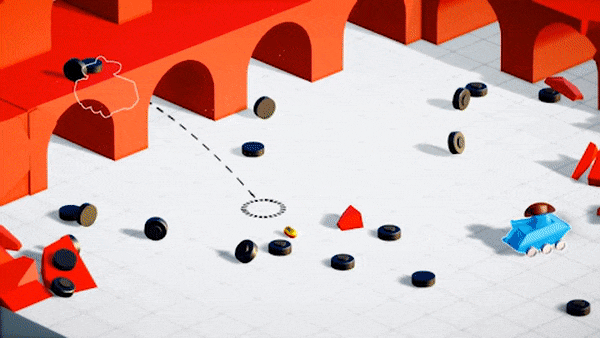 WEAPONS FOR EVERYONE
To keep things interesting there are regular air-drops with gun crates. Each containing a different weapon. Pick 'em up and get going. Who is going to stop you when you are shooting with homing missiles.
PLAY HUNDREDS OF GAME VARIANTS
Each round is made up of two substantial parts: A Game Mode and up to three Modifiers.
The game mode defines the goals of the round. Instead of shooting each other you might have to hide under a moving dome, to not get hit by explosives.
To add more fun to the equation you can spice up every game mode with a huge variety of modifiers. Snow, darkness, low gravity. You name it.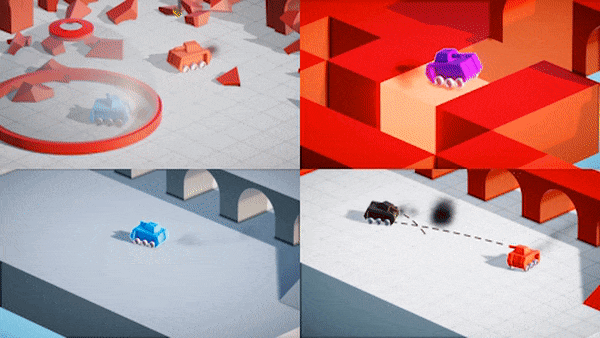 CUSTOMIZE YOUR TANK
You can build your own tank from 33 unique tank parts. Not only does your tank look different now, but it even drives different!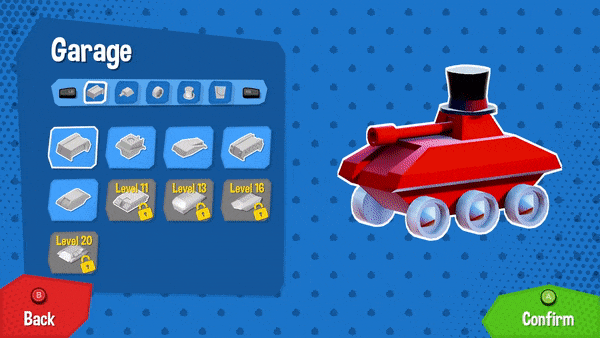 BUILD YOUR OWN MAPS
With our integrated level editor, you can build your own maps. Thanks to the Steam Workshop integration you can share your creations with the whole world and play your maps in the online multiplayer!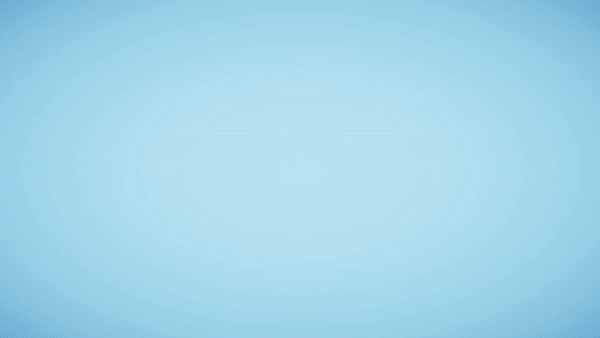 PLAYER PROGRESS SYSTEM
Get new ranks, unlock new maps, modes, modifiers, and tank parts as you go.

More maps

Many new game modes and modifiers for even more crazy combinations

New unique tank parts

Twitch and Discord integration
INSPIRED BY
Wii Play Tanks

Move or Die

Gang Beasts

Atari Combat

Worms

Overcooked

Totally Accurate Battle Simulator

Stick Fight: The Game