This product is a brand new and unused Squad Account for Steam.
Immediately after payment, you will be sent a unique and unused Account which can be used on Steam. You can collect this activation code from our Autokey page.
FAQ about our Steam Accounts:
Simply enter your login details into the Steam client (available free from steampowered.com). This will then grant you to a full digital download of the game.
1. We acheive a low price for our customers by using a special VPN method to purchase the game from Steam at much cheaper regional pricing than can be found in Europe.  Once this process is completed, we sell the accounts on our website pre-loaded with the game.  The game works in all regions and languages.
2. We will also provide you with the login details to the email account mailbox associated with the Steam Account.  This is useful for 2-step authentication, email verification, etc.
3. Once you receive the account, you can change the account password to something private, and the password for the email account associated with it, add your phone number etc, to ensure the account is 100% exclusively owned by yourself and impossible for anyone else to have control over.
4. The account will have Squad within the game library, so you can simply log in to the Steam Client and begin downloading!
How does our website work?
CJS CD Keys sell brand new products either taken directly from brand new sealed copies of the game, or sourced directly from world-leading game publishers. We source our keys in bulk directly from leading distributors and publishers, which reduces shipping costs.
This enables us to offer instant online delivery, at extremely competitive pricing.
After you receive your key, you can activate the game on the Steam client (available free from steampowered.com). After you activate the game with the Steam software, you can download the game immediately and instantly.
Benefits of buying from CJS CD Keys:
Instant Delivery
NO payment fees
NO shield fees - we offer a money-back guarantee within the price!
BEST PRICES!
Region Free
This account we are selling is sourced directly from the publisher, or an official distributor of the game publisher. The key is completely region free and includes all languages. Region free means that you can activate the product code from anywhere in the world.
About Squad:

Squad is a large scale combined arms multiplayer first-person shooter emphasizing combat realism through communication, team play, emphasizing strong squad cohesion mechanics as well as larger-scale coordination, tactics, and planning.

It features 20 large open maps, vehicle-based combined arms gameplay, and player-constructed bases to create a heart-thumping, visceral gaming experience with split-second decision-making in real-world scale firefights.
_
50 versus 50
Pitting several conventional and unconventional factions against each other, Squad aims to create authentic combat experiences utilizing a sense of being a part of something greater than yourself. Pick a side and become a member of a nine-man squad with your team to face off against 50 other players in intense, large combat environments. Squad features the US Army, Russian Ground Forces, British Army, Canadian Armed Forces, the Middle Eastern Alliance, and Irregular Militia and Insurgents with their own unique arsenals.
_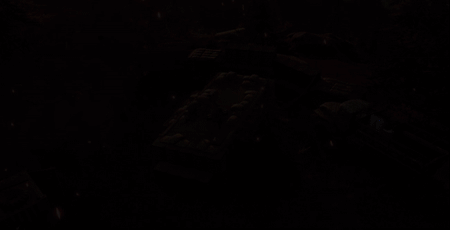 Building System
Do you hear the sound of rumbling and grinding gears? Do you fear the inevitability of your short life at the end of a T-72 Main Battle Tank barrel? Get your Squad Leader to place down an anti-tank guided missile system and remove that pesky tank from the battlefield. In Squad, we provide numerous methods to adapt to the ever-changing needs of the battlespace. Place down emplacements like HMGs and AT guns, or build up a fortified position with sandbags, HESCOs, and razor wire.
_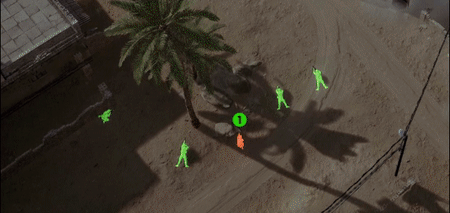 Communication
The pinnacle of the Squad experience, communication is a soldier's best tool in effectively engaging the enemy. To help facilitate navigating the complexity of communication on the battlefield, we provide a world-class in-game VoIP system that allows you to talk to other soldiers locally, internally in your squad, between squad leaders, or squad leaders to the Commander. Also, we provide a plethora of other tools that fire team leaders and squad leaders may use to inform their squads and teams, such as map tools and in-world marking tools.