This product is a brand new and unused Sons Of The Forest Account for Steam.
Immediately after payment, you will be sent a unique and unused Account which can be used on Steam. You can collect this activation code from our Autokey page.
FAQ about our Steam Accounts:
Simply enter your login details into the Steam client (available free from steampowered.com). This will then grant you to a full digital download of the game.
1. We acheive a low price for our customers by using a special VPN method to purchase the game from Steam at much cheaper regional pricing than can be found in Europe.  Once this process is completed, we sell the accounts on our website pre-loaded with the game.  The game works in all regions and languages.
2. We will also provide you with the login details to the email account mailbox associated with the Steam Account.  This is useful for 2-step authentication, email verification, etc.
3. Once you receive the account, you can change the account password to something private, and the password for the email account associated with it, add your phone number etc, to ensure the account is 100% exclusively owned by yourself and impossible for anyone else to have control over.
4. The account will have Sons Of The Forest within the game library, so you can simply log in to the Steam Client and begin downloading!
How does our website work?
CJS CD Keys sell brand new products either taken directly from brand new sealed copies of the game, or sourced directly from world-leading game publishers. We source our keys in bulk directly from leading distributors and publishers, which reduces shipping costs.
This enables us to offer instant online delivery, at extremely competitive pricing.
After you receive your key, you can activate the game on the Steam client (available free from steampowered.com). After you activate the game with the Steam software, you can download the game immediately and instantly.
Benefits of buying from CJS CD Keys:
Instant Delivery
NO payment fees
NO shield fees - we offer a money-back guarantee within the price!
BEST PRICES!
Region Free
This account we are selling is sourced directly from the publisher, or an official distributor of the game publisher. The key is completely region free and includes all languages. Region free means that you can activate the product code from anywhere in the world.
About Sons Of The Forest:
An entirely new experience from the makers of the 'The Forest'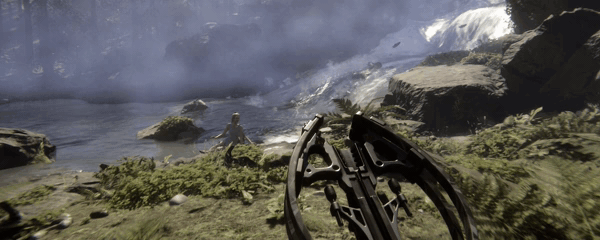 Sent to find a missing billionaire on a remote island, you find yourself in a cannibal-infested hellscape. Craft, build, and struggle to survive, alone or with friends, in this terrifying new open-world survival horror simulator.
A Survival Horror Simulator
Experience complete freedom to tackle the world how you want. You decide what you do, where to go and how best to survive. There are no NPC's barking orders at you or giving you missions you don't want to do. You give the orders, you choose what happens next.
Fight Demons
Enter a world where nowhere is safe and fight against a range of mutated creatures, some who are almost human like, and others who are like nothing you have ever seen before. Armed with pistols, axes, stun batons and more, protect yourself and those you care for.
Build and Craft
Feel every interaction; Break sticks to make fires. Use an axe to cut out windows and floors. Build a small cabin, or a sea-side compound, the choice is yours.
Changing Seasons
Pluck fresh salmon directly from streams in spring and summer. Collect and store meat for the cold winter months. You're not alone on this island, so as winter rolls in and food and resources become scarce you won't be the only one looking for a meal.
Co-op Gameplay
Survive alone, or with friends. Share items and work together to build defenses. Bring back-up to explore above and below ground.