This product is a brand new and unused theHunter: Call of the Wild - Saseka Safari Trophy Lodge CD Key for Steam.
Immediately after payment, you will be sent a unique and unused CD Key which can be activated on Steam. You can collect this activation code from our Autokey page.  Simply enter your code into the Steam client (available free from steampowered.com). This will then grant you to a full digital download of the game.
How does our website work?
CJS CD Keys sell brand new CD Keys either taken directly from brand new sealed copies of the game, or sourced directly from world-leading game publishers. We source our keys in bulk directly from leading distributors and publishers, which reduces shipping costs.  This enables us to offer instant online delivery, at extremely competitive pricing.
After you receive your key, you can activate the game on the Steam client (available free from steampowered.com). After you activate the game with the Steam software, you can download the game immediately and instantly.
Benefits of buying from CJS CD Keys:
Instant Delivery
NO payment fees
NO shield fees - we offer a money-back guarantee within the price!
BEST PRICES!
Region Free
This product key we are selling is sourced directly from the publisher, or an official distributor of the game publisher. The key is completely region free and includes all languages. Region free means that you can activate the product code from anywhere in the world.
About theHunter: Call of the Wild - Saseka Safari Trophy Lodge:
About This Content
It's time to present your prize trophies in the fashion they deserve. The luxurious and exotic design of the Saseka Safari is perfect to show off your single and multi trophy mounts, or to showcase your favourite weapons on gun racks.
Saseka Safari: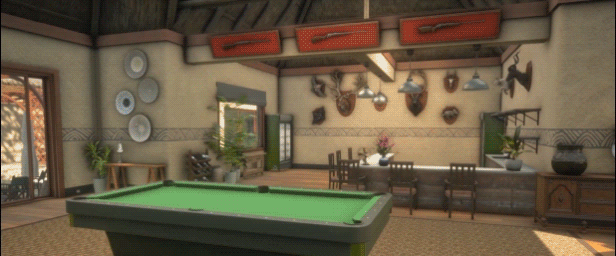 This modern yet down-to-earth safari lodge encompasses beauty through simplicity. Utilizing natural light to the fullest, Saseka Safari's mix of wooden and thatched interior makes it the perfect canvas for trophies. The homely furniture and clean open spaces allow you to shape the room, putting your prized animals and weapons center stage at all times.
Trophy Lodge: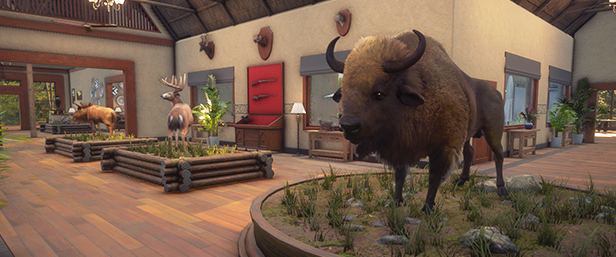 With your very own Trophy Lodge, you will be able to decorate the walls and rooms with your prized harvests, showcasing your victories and best hunting moments. Present your individual trophies using plaques, platforms, or create a scene with several using the multi trophy mounts. Choosing between different poses, you can create the perfect arrangement in each room, whether by highlighting a single animal or by creating a dramatic scene with several. Invite your friends over to share your evolving collection and create multiple lodges for all your decorating needs.
Matmat's Multi Trophy Mounts: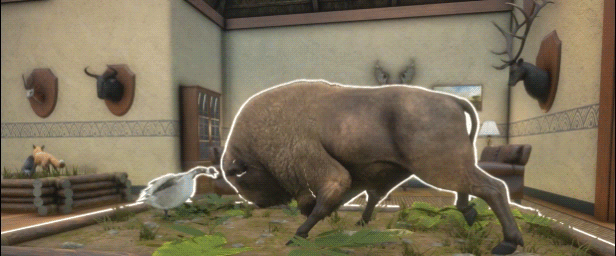 Set up the perfect hunting moment using Matmat's World Class Taxidermy multi trophy mounts. Placed on any platform or plaque, you will be able to position multiple animals in several realistic poses, visualizing a climactic moment involving your favourite trophies. Recreate incredible moments from the wild or tell an unseen story as you create the ultimate centerpiece for any room in Saseka Safari. This style of mounts will be made available in all trophy lodges.
Gun Racks:
A hunter's weapons are just as valuable as the trophies they collect, which is why they deserve to be showcased in the best possible light. In Saseka Safari, you will be able to place your favourite guns on designer stands, and once they are displayed you can view the stats for each.