This product is a brand new and unused War Birds: WW2 Air strike 1942 CD Key for Steam.
Immediately after payment, you will be sent a unique and unused CD Key which can be activated on Steam. You can collect this activation code from our Autokey page. Simply enter your code into the Steam client (available free from steampowered.com). This will then grant you to a full digital download of the game.
All products sold by CJS are backed by a full money-back gaurantee.
How does our website work?
CJS CD Keys sell brand new CD Keys either taken directly from brand new sealed copies of the game, or sourced directly from world-leading game publishers. We source our keys in bulk directly from leading distributors and publishers, which reduces shipping costs. This enables us to offer instant online delivery, at extremely competitive pricing.
After you receive your key, you can activate the game on the Steam client (available free from steampowered.com). After you activate the game with the Steam software, you can download the game immediately and instantly.
Benefits of buying from CJS CD Keys:
Instant Delivery
NO payment fees
NO shield fees - we offer a money-back guarantee within the price!
BEST PRICES!
Region Free
This product key we are selling is sourced directly from the publisher, or an official distributor of the game publisher. The key is completely region free and includes all languages. Region free means that you can activate the product code from anywhere in the world.
About War Birds: WW2 Air strike 1942:

War Birds: WW2 Air strike 1942
War Birds is a 2.5D World War 2 air combat game, with impressive 3D warplanes and beautiful 2D environments.Badges :






Fly as a legendary heroic pilot on the side of Allies against hostile enemy. In the solo campaign you will be fighting across the whole of Europe. Each mission is unique and you will have to use skill, tactics and strategy to complete the levels. Missions span historic events like, The Battle of Britain, The Battle of Stalingrad and The Battle of Berlin along with many more significant events.
You will encounter many different types of ground and naval enemies, such as tanks, artillery, infantry, warships and battle cruisers.
Missions feature scenarios such as, having to ambush an enemy base and terminate specific targets using air strikes. Also taking out enemy battle cruisers and then destroying the enemy bases with limited bombs.
You earn points, gold and experience from every enemy destroyed in battle. Use your gained skills across the 22 battle zones and custom upgrade your aircraft to enhance your firepower and movement.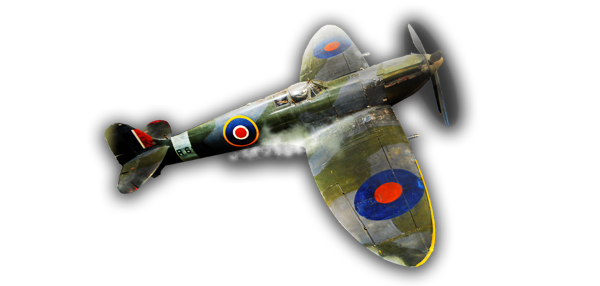 FEATURES :
*Intense, hardcore and thrilling combat*Three types of difficulties*Different types of warplanes: Avia B-534, Morane Saulnier 406, Supermarine Spitfire, Avro Lancaster
*Follows historic events
*Stunning animations and realistic units & buildings
*22 levels and over 130 missions
Earn your medals and achieve the highest rank in this airborne shooter which takes the intensity of a dog fight to new heights.