This product is a brand new and unused Void Destroyer 2 CD Key for Steam.
Immediately after payment, you will be sent a unique and unused CD Key which can be activated on Steam. You can collect this activation code from our Autokey page. Simply enter your code into the Steam client (available free from steampowered.com). This will then grant you to a full digital download of the game.
How does our website work?
CJS CD Keys sell brand new CD Keys either taken directly from brand new sealed copies of the game, or sourced directly from world-leading game publishers. We source our keys in bulk directly from leading distributors and publishers, which reduces shipping costs. This enables us to offer instant online delivery, at extremely competitive pricing.
After you receive your key, you can activate the game on the Steam client (available free from steampowered.com). After you activate the game with the Steam software, you can download the game immediately and instantly.
Benefits of buying from CJS CD Keys:
Instant Delivery
NO payment fees
NO shield fees - we offer a money-back guarantee within the price!
BEST PRICES!
Region Free
This product key we are selling is sourced directly from the publisher, or an official distributor of the game publisher. The key is completely region free and includes all languages. Region free means that you can activate the product code from anywhere in the world.
About Void Destroyer 2:
Start with nothing... End with everything!


Void Destroyer 2 is a open world space sandbox game set in a desolate asteroid field on the outer edges of our solar system. Populated by various factions with often competing goals.

Void Destroyer 2 emphasizes combat, tactics and strategy, with battles ranging from one on one to fleets versus fleets. With a simple, manageable yet engaging economy and offers loads of freedom to the player on how to play and who to play as.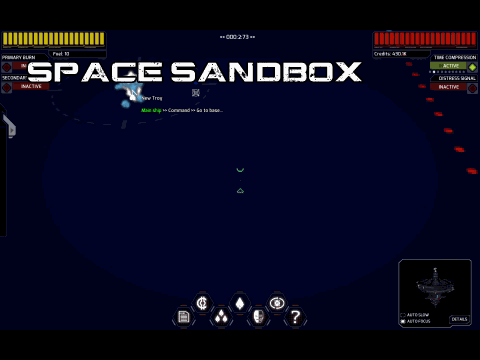 Start small and claw your way up. These are dangerous times with many opportunities, for the explorers, the brave, the cunning, and the ruthless.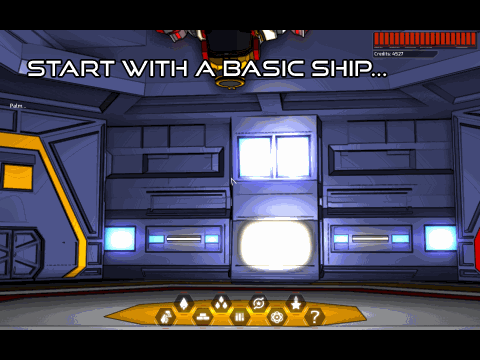 Chose the path of a mercenary protecting transport ships. The path of a pirate, preying on the weak. A bounty hunter who will settle scores for a price. An entrepreneur, starting your own business as a trader or miner. Become a tycoon with others working for you, protect your assets by assigning escorts.

The path to domination isn't always a straight one, if you fight hard enough, smart enough, nothing will stand in your way.




As your wealth grows you'll upgrade your ship, then purchase new more powerful ones. Eventually being able to build up a fleet of combat and non-combat ships.




What's a fleet without a way to tell them what to do? Void Destroyer 2 has a built in real time strategy (RTS) control method optimized for controlling multiple ships and fleets.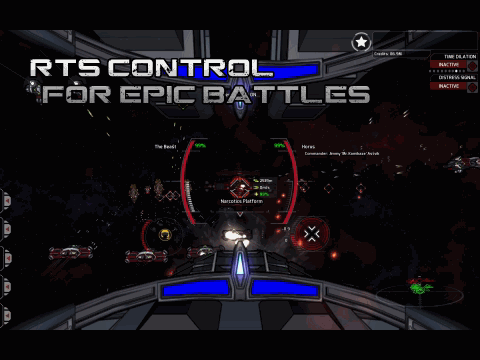 Use your fleet to capture your first base, then use that base as the initial foothold for your empire. Capture territory and wage war. As you grow stronger your next conquests are stronger and stronger factions. Conquering them adds their strengths to your arsenal, but holding a larger territory becomes more challenging.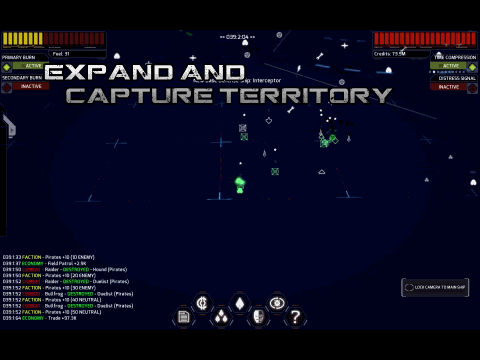 What's unique?
Like in most open world space sandbox games - in Void Destroyer 2 you start with a single ship then work your way up in the world. What's unique - a single ship isn't the end, the dominance of all you can see is. Your first ship is just a step on the path to a massive fleet, from tiny fighters to massive capital ships. Your thirst for power doesn't have to end there, you'll own bases and territory, hard won from their original owners. Use them to build fleets to expand and conquer. From a tiny fighter, easily destroyed, to a immortal space god! That's Void Destroyer 2.
What will you - the player - be doing?
Do easy "milk runs" in your starting ship.

Upgrade it and buy better ships to do more dangerous assignments.

Explore a ruthless region of space. Discover it's various factions.

Hire temporary wing men, then start building your fleet via buying additional ships.

Leave fighters behind, upgrade to a gunship, then a corvette, then a frigate, and beyond. As your power grows, so do your opportunities.

Fight from the cockpit or bridge of your ship and command your forces via a tactical interface.

Branch off into trading and mining, take over a asteroid field and be paid for your protection, or be a ruthless pirate demanding ransom and taking cargo.

At some point, the only way to grow your strength will be by taking things from others. Capture ships and build up a fleet capable of taking a base.

Owning a base expands your power even further, you can now direct your forces from it, no longer are you tied to a single ship or fleet.

Use your base to build defenses, and ships - soon you'll have more than one, and after that you'll have them all.