This product is a brand new and unused Vambrace: Cold Soul CD Key for Steam.
Immediately after payment, you will be sent a unique and unused CD Key which can be activated on Steam. You can collect this activation code from our Autokey page.? Simply enter your code into the Steam client (available free from steampowered.com). This will then grant you to a full digital download of the game.
How does our website work?
CJS CD Keys sell brand new CD Keys either taken directly from brand new sealed copies of the game, or sourced directly from world-leading game publishers. We source our keys in bulk directly from leading distributors and publishers, which reduces shipping costs.? This enables us to offer instant online delivery, at extremely competitive pricing.
After you receive your key, you can activate the game on the Steam client (available free from steampowered.com). After you activate the game with the Steam software, you can download the game immediately and instantly.
Benefits of buying from CJS CD Keys:
Instant Delivery
NO payment fees
NO shield fees - we offer a money-back guarantee within the price!
BEST PRICES!
Region Free
This product key we are selling is sourced directly from the publisher, or an official distributor of the game publisher. The key is completely region free and includes all languages. Region free means that you can activate the product code from anywhere in the world.
About Vambrace: Cold Soul:



The King of Shades has cursed the great city of Icenaire. Now cast under a permanent blight of frost fall, its former residents have returned from the dead as mad Wraiths. Survivors take refuge deep underground where they lead a desperate campaign against this unearthly power. Woefully outmatched, they are forced into hiding as the King of Shades amasses an army of the undead above them. One fateful day, a mysterious stranger appears in the city with an enchanted vambrace. She may now be their only hope…





You are Evelia Lyric, bearer of the Aetherbrace and the only human capable of entering Icenaire. The survivors now look to you as their best hope against the King of Shades. Only one problem...you're woefully outmatched, and survival is not guaranteed.

Vambrace: Cold Soul is a narrative-driven game filled with memorable characters, brutal challenges, and deep strategy. To succeed, you must choose perceptive party leaders, camp to recuperate, navigate strange encounters, and survive deadly combat. Will you scavenge for supplies to sell or use them to craft new items for your next expedition? The surface of Icenaire is cold and unforgiving. So, prepare your party well before departing...lest you join the cursed city's undead.

In this game, the difference between life and undeath all comes down to good planning and smart tactics!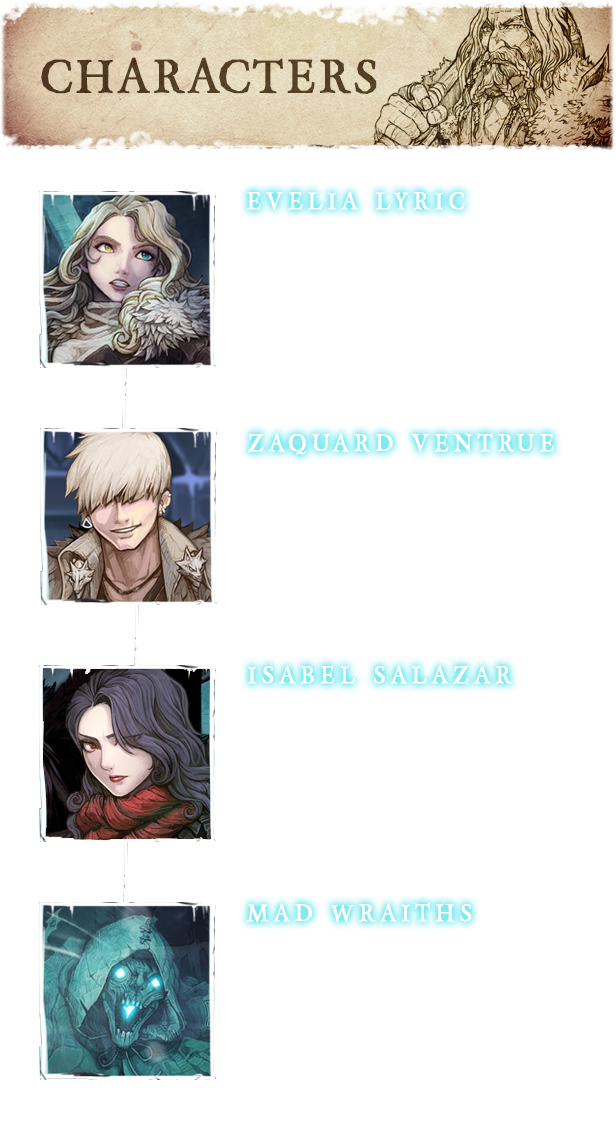 Embark on an epic fantasy-adventure spanning 7 intriguing chapters.

Complete sub-quests to unlock up to 26 new, thematic character skins.

Assemble your party from 5 races and 10 unique classes of recruits.

Craft items and armor from precious materials gathered on your trips.

Make crucial decisions where one wrong turn can seal your party's fate.

Prepare well or condemn your comrades to permanent death.

Find codex pages to expand upon Ethera's history and mythical lore.