This product is a brand new and unused Townsmen - A Kingdom Rebuilt CD Key for Steam.
Immediately after payment, you will be sent a unique and unused CD Key which can be activated on Steam. You can collect this activation code from our Autokey page.
Simply enter your code into the Steam client (available free from steampowered.com). This will then grant you to a full digital download of the game.
How does our website work?
CJS CD Keys sell brand new CD Keys either taken directly from brand new sealed copies of the game, or sourced directly from world-leading game publishers. We source our keys in bulk directly from leading distributors and publishers, which reduces shipping costs.
This enables us to offer instant online delivery, at extremely competitive pricing.
After you receive your key, you can activate the game on the Steam client (available free from steampowered.com). After you activate the game with the Steam software, you can download the game immediately and instantly.
Benefits of buying from CJS CD Keys:
Instant Delivery
NO payment fees
NO shield fees - we offer a money-back guarantee within the price!
BEST PRICES!
Region Free
This product key we are selling is sourced directly from the publisher, or an official distributor of the game publisher. The key is completely region free and includes all languages. Region free means that you can activate the product code from anywhere in the world.
About Townsmen - A Kingdom Rebuilt:
Welcome, your Highness! A vast land awaits your settlers and is ready to be colonized. Send your architects and builders to plan and construct a city. But also send your craftsmen, to cut some wood and to mine ore. Make sure your fields are on fertile grounds, to get all the food for your hungry subjects! Townsmen – A Kingdom Rebuilt hands the crown to you: Guide your people from their first steps in a small village to a massive medieval metropolis with thousands of inhabitants.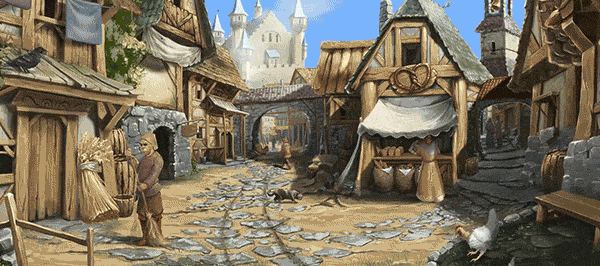 Overcome the challenges that lie ahead. Your citizens have various needs in order to stay happy. And you have to keep them happy, to keep the tax coins rolling which you need to build even more. Beware, as there are many things in the world that will disturb the happiness: Seasons will change the demand for certain goods – more water is needed during summer, more clothes in winter. Catastrophes may hit your prospering city, the plague, a large fire or an avalanche won't make anyone happy nor will a bandit attack!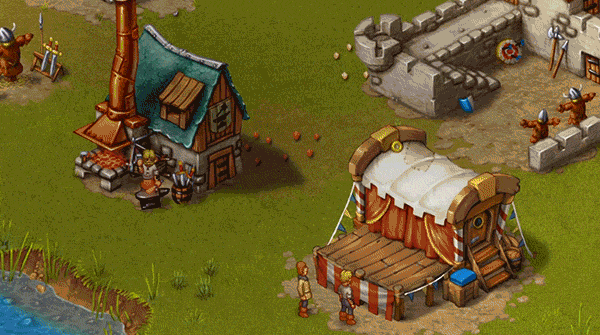 A huge variety of houses to build and many different jobs for your subjects will keep you busy. The armory will produce weapons for your soldiers, to keep your citizens save from bandits. The bakery or the butcher's workshop will provide food, the monastery, the juice manufacture and the vineyard will bring the drinks – and everything can be bought at the marketplace! Make sure to have an eye on the daily routines of your people – besides jobs & food, they also need a place for recreation like a park, houses to live and entertainment in the jousting grounds or the tavern!




Each of your deeds is meaningful: If you order your folks to build a house, if you send them to a new job – everything will reward you with experience points. This progression system will allow you to research techniques that for example increase the amount of taxes you get or make your watchtowers more efficient. In every map you play!

FEATURES

City-building gameplay set in medieval times

Complex economy sim and deep production chains

Over 150 different town- and production buildings

Seasons and weather effects that influence gameplay

Citizens have their own daily routines with different demands

The overarching "town level" brings player progression for every single deed – you'll be a better sovereign each time you play the game

Devastating disasters like fire, the Plague, drought and many more

26 diverse scenarios and challenging tasks

Unrestricted endless mode on 24 maps

Optional military feature with soldiers and bandits

New townie language for livelier interactions