This product is a brand new and unused The Ascent CD Key for Steam.
Immediately after payment, you will be sent a unique and unused CD Key which can be activated on Steam. You can collect this activation code from our Autokey page.  Simply enter your code into the Steam client (available free from steampowered.com). This will then grant you to a full digital download of the game.
How does our website work?
CJS CD Keys sell brand new CD Keys either taken directly from brand new sealed copies of the game, or sourced directly from world-leading game publishers. We source our keys in bulk directly from leading distributors and publishers, which reduces shipping costs.  This enables us to offer instant online delivery, at extremely competitive pricing.
After you receive your key, you can activate the game on the Steam client (available free from steampowered.com). After you activate the game with the Steam software, you can download the game immediately and instantly.
Benefits of buying from CJS CD Keys:
Instant Delivery
NO payment fees
NO shield fees - we offer a money-back guarantee within the price!
BEST PRICES!
Region Choice:
This product we are selling is sourced directly from the publisher, or an official distributor of the game publisher. The key is available for a choice of regions. Please choose your correct region from the selection menu.
About The Ascent: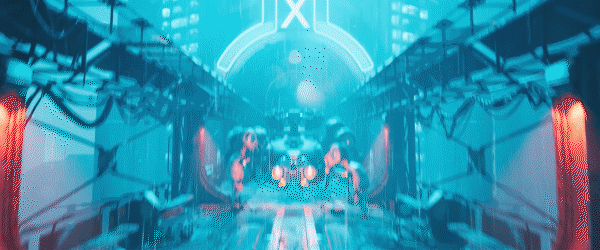 The Ascent is a solo and co-op Action-shooter RPG, set on Veles, a packed cyberpunk world.

Welcome to The Ascent Group arcology, a corporate-run metropolis stretching high into the sky and filled with creatures from all over the galaxy. You play as a worker, enslaved by the company that owns you and everyone else in your district. One day, you are suddenly caught in a vortex of catastrophic events: The Ascent Group shuts down for unknown reasons and the survival of your district is threatened. You must take up arms and embark on a new mission to find out what started it all.

You belong to the corporation. Can you survive without it?
SOLO OR CO-OP

Play the entire game alone or work together with up to three friends in local or online co-op.
EXPLOSIVE SHOOTER
Aim low or high, switch weapons and equip lethal gadgets, take cover and use the destructible environments at your advantage and keep adjusting your tactic as you face new enemies.
RPG ELEMENTS
Customize your character with cyberware that suits your playstyle. Allocate new skill points as you level-up and try various augmentations to take down your enemies in new creative ways.
A VIBRANT CYBERPUNK WORLD

Meet new allies and enemies and find loot as you explore the brimming world of The Ascent and its wide range of districts, from the deep slums to the higher luxury spheres.