This product is a brand new and unused Teardown Account for Steam.
Immediately after payment, you will be sent a unique and unused Account which can be used on Steam. You can collect this activation code from our Autokey page.
FAQ about our Steam Accounts:
Simply enter your login details into the Steam client (available free from steampowered.com). This will then grant you to a full digital download of the game.
1. We acheive a low price for our customers by using a special VPN method to purchase the game from Steam at much cheaper regional pricing than can be found in Europe.  Once this process is completed, we sell the accounts on our website pre-loaded with the game.  The game works in all regions and languages.
2. We will also provide you with the login details to the email account mailbox associated with the Steam Account.  This is useful for 2-step authentication, email verification, etc.
3. Once you receive the account, you can change the account password to something private, and the password for the email account associated with it, add your phone number etc, to ensure the account is 100% exclusively owned by yourself and impossible for anyone else to have control over.
4. The account will have Teardown within the game library, so you can simply log in to the Steam Client and begin downloading!
How does our website work?
CJS CD Keys sell brand new products either taken directly from brand new sealed copies of the game, or sourced directly from world-leading game publishers. We source our keys in bulk directly from leading distributors and publishers, which reduces shipping costs.
This enables us to offer instant online delivery, at extremely competitive pricing.
After you receive your key, you can activate the game on the Steam client (available free from steampowered.com). After you activate the game with the Steam software, you can download the game immediately and instantly.
Benefits of buying from CJS CD Keys:
Instant Delivery
NO payment fees
NO shield fees - we offer a money-back guarantee within the price!
BEST PRICES!
Region Free
This account we are selling is sourced directly from the publisher, or an official distributor of the game publisher. The key is completely region free and includes all languages. Region free means that you can activate the product code from anywhere in the world.
About Teardown:
Plan the perfect heist using creative problem solving, brute force, and everything around you. Teardown features a fully destructible and truly interactive environment where player freedom and emergent gameplay are the driving mechanics.

Tear down walls with explosives or vehicles to create shortcuts no one thought was possible. Stack objects, build structures, or use floating objects to your advantage. Take your time to create an efficient path through the level, plan the heist and get ready to execute it.

Run, jump, drive, slingshot. Do whatever you need to collect targets, avoid robots or steal whatever your clients ask for. But make sure not to get caught!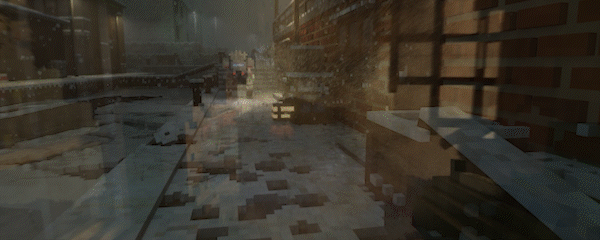 Campaign
With your company pressured by increasing debt, you start accepting work from some more or less shady individuals. Soon you are knee-deep in a murky soup of revenge, betrayal, and insurance fraud. Beginning with some more or less legitimate assignments, you soon find yourself stealing cars, demolishing buildings, blowing up safes, avoiding trigger-happy robots and more. Upgrade your expanding arsenal of tools by searching for hidden valuables scattered around the environments.

Sandbox
Play around in the various environments with the tools you have unlocked. In this mode you have unlimited resources and an abundance of vehicles. No pressure, just pleasure.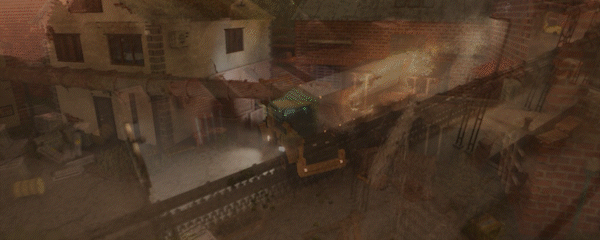 Challenges
Test your skills in experimental game modes. New challenges unlock as you progress through the campaign.

Modding
Teardown has extensive mod support with built-in level editor, Lua scripting and a Steam Workshop integration. Build your own sandbox maps, mini games, tools, vehicles or try out existing mods from the community.

Features

Fully destructible voxel environments

Realistic physical simulation of objects, debris, vehicles, water, fire, and smoke

17 different tools ranging from sledgehammer, blow torch and fire extinguisher to guns and explosives

Campaign with 40 missions in an escalating storyline

Sandbox mode for you to roam around in the various environments

Extensive mod support and Steam Workshop integration