This product is a brand new and unused Taur CD Key for Steam.
Immediately after payment, you will be sent a unique and unused CD Key which can be activated on Steam. You can collect this activation code from our Autokey page. Simply enter your code into the Steam client (available free from steampowered.com). This will then grant you to a full digital download of the game.
How does our website work?
CJS CD Keys sell brand new CD Keys either taken directly from brand new sealed copies of the game, or sourced directly from world-leading game publishers. We source our keys in bulk directly from leading distributors and publishers, which reduces shipping costs. This enables us to offer instant online delivery, at extremely competitive pricing.
After you receive your key, you can activate the game on the Steam client (available free from steampowered.com). After you activate the game with the Steam software, you can download the game immediately and instantly.
Benefits of buying from CJS CD Keys:
Instant Delivery
NO payment fees
NO shield fees - we offer a money-back guarantee within the price!
BEST PRICES!
Region Free
This product key we are selling is sourced directly from the publisher, or an official distributor of the game publisher. The key is completely region free and includes all languages. Region free means that you can activate the product code from anywhere in the world.
About Taur:
Taur is an action-strategy sci-fi game. Inspired by a multitude of games in classic genres such as tower defense, shooter, real-time strategy and more, creating a unique type of gameplay. Created by one-person indie studio Echo Entertainment.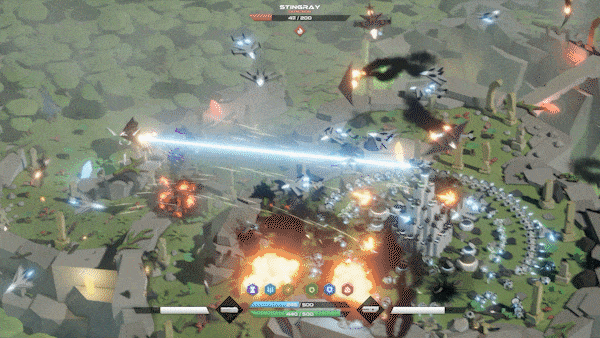 Gameplay
Prime Cannon: Control the powerful Prime Cannon, equipped with a primary and a secondary weapon that can be fired simultaneously.

Weapons: Unlock and upgrade different weapons, and bring them to bear at any time on the battlefield.

Abilities: Unlock multiple, powerful abilities and use them to turn the tide of battle.

Build: Use the resources gained from secured war zones to expand your Taur defenses by building a variety of auto-turrets, droids, aircraft and more.

Destruction: Every unit, structure, tree and plant is fully destructible, leading to tactical advantages or disadvantages over the course of a battle as the environment is destroyed.

Attacks: Plan your defenses for different types of attacks such as full-scale invasions, air raids, tank sieges and infantry skyfall attacks.

Imperion: Defeat the increasingly massive armies of the warmongering galactic droid empire known as the Imperion.
Campaign
Control: Prevent the planet of Taurea, home of the Tauron droids, from falling into Imperion hands. Control of the planet will either be gained or lost over time, depending on your success on the battlefield. Should the Imperion gain full control of Taurea, the campaign will be lost.

War Zones: The Taur can only be deployed to one war zone per day, forcing you to abandon the remaining ones. Abandoned war zones may incur loss of control, and their resources are lost, so choose carefully.

Resources: Obtain resources by successfully securing war zones. Use them to build new structures, reforge weapons and research new tech.

Forge: Use the Forge to reshape the quality and damage of your Prime Cannon weapons.

Research: Unlock new tech to be used in battle.

Overlord: In order to win the war and end the campaign, you must find a way to defeat the extremely powerful Imperion Overlord in battle.