This product is a brand new and unused Shenmue I & II CD Key for Steam.
Immediately after payment, you will be sent a unique and unused CD Key which can be activated on Steam. You can collect this activation code from our Autokey page.
Simply enter your code into the Steam client (available free from steampowered.com). This will then grant you to a full digital download of the game.
How does our website work?
CJS CD Keys sell brand new CD Keys either taken directly from brand new sealed copies of the game, or sourced directly from world-leading game publishers. We source our keys in bulk directly from leading distributors and publishers, which reduces shipping costs. This enables us to offer instant online delivery, at extremely competitive pricing.
After you receive your key, you can activate the game on the Steam client (available free from steampowered.com). After you activate the game with the Steam software, you can download the game immediately and instantly.
Benefits of buying from CJS CD Keys:
Instant Delivery
NO payment fees
NO shield fees - we offer a money-back guarantee within the price!
BEST PRICES!
EU Region
This product we are selling is sourced directly from the publisher, or an official distributor of the game publisher. The key is for the EU Region. Israel is not EU.
About Shenmue I & II: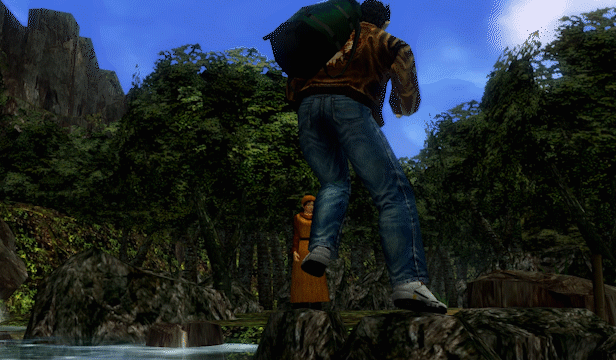 Originally released for the Dreamcast in 2000 and 2001, Shenmue I & II is an open world action adventure combining jujitsu combat, investigative sleuthing, RPG elements, and memorable mini-games. It pioneered many aspects of modern gaming, including open world city exploration, and was the game that coined the Quick Time Event (QTE). It was one of the first games with a persistent open world, where day cycles to night, weather changes, shops open and close and NPCs go about their business all on their own schedules. Its engrossing epic story and living world created a generation of passionate fans, and the game consistently makes the list of "greatest games of all time".
Story


A tale of revenge.

In 1986, teenage jujitsu artist Ryo Hazuki returns to the dojo of his father, Iwao Hazuki, only to witness his murder by a Chinese man, Lan Di. Lan Di steals a mysterious artifact known as the Dragon Mirror. Ryo vows to avenge his father's death and sets out tracing Lan Di's path.

The first game in the series, Shenmue begins the tale as Ryo travels around Yokosuka, Japan, gathering clues about his father's murder and dealing with nefarious gangsters along the way.

The sequel Shenmue II continues Ryo's quest, this time crossing the sea to Hong Kong, China. Ryo ventures deeper into the criminal underworld, meeting martial arts masters who aid him on his journey and offer insight into his father's death, and unravels the mysteries of the Dragon Mirror that his father kept hidden.
Gameplay
Take the role of Ryo Hazuki.
Explore a 3D open world searching for clues, examining objects, and talking to NPCs.
Battle enemies and bosses making full use of the moves of Hazuki-style jujitsu.
Beat quick-time events (QTEs) and mini-games.
Key features


The best Shenmue experience

Pioneering Dreamcast classics available for the first time on PC
Updated user interface
Choice of modern or classic controls
Japanese audio available for the first time for a global audience
Fully scalable screen resolutions

An epic legend
A tale of revenge on a grand scale
Solve the mystery of your father's murder
An experience never to be forgotten

The world feels alive
Talk to anyone, scour the world for clues
NPCs live independent lives on their own schedule
Faithful recreations of 1980s Japan and Hong Kong, China
Distract yourself with arcade games, collectibles, duck racing, and more