This product is a brand new and unused Sheltered 2 CD Key for Steam.
Immediately after payment, you will be sent a unique and unused CD Key which can be activated on Steam. You can collect this activation code from our Autokey page.  Simply enter your code into the Steam client (available free from steampowered.com). This will then grant you to a full digital download of the game.
How does our website work?
CJS CD Keys sell brand new CD Keys either taken directly from brand new sealed copies of the game, or sourced directly from world-leading game publishers. We source our keys in bulk directly from leading distributors and publishers, which reduces shipping costs.  This enables us to offer instant online delivery, at extremely competitive pricing.
After you receive your key, you can activate the game on the Steam client (available free from steampowered.com). After you activate the game with the Steam software, you can download the game immediately and instantly.
Benefits of buying from CJS CD Keys:
Instant Delivery
NO payment fees
NO shield fees - we offer a money-back guarantee within the price!
BEST PRICES!
Region Free
This product key we are selling is sourced directly from the publisher, or an official distributor of the game publisher. The key is completely region free and includes all languages. Region free means that you can activate the product code from anywhere in the world.
About Sheltered 2:
It's been twenty years since the world as we knew it ended. The last of humanity splintered into opposing factions. Will you unite or conquer?

Building upon the original 2015 fan-favourite, Sheltered 2 brings new challenges and deeper strategic gameplay. You are tasked with creating a leader and building up your faction whilst managing resources and tackling threats both natural and human. Everything from starvation and dehydration to radiation poisoning and enemy raids can prove fatal.

Sheltered 2's new Factions system is pivotal to a base's success. Send out expeditions to explore the vast wasteland and forge relationships, or bitter rivalries with other camps. Trade resources to grow and thrive together; or go head-to-head with rivals in an expanded combat system and grow your foothold in the wasteland. Will you ally with or dominate the other factions?
Features:
Factions:
New to Sheltered 2, the Factions system allows you to create relationships with other groups that will provide your base with resources and support. Or grab your weapons and take things the old-fashioned way.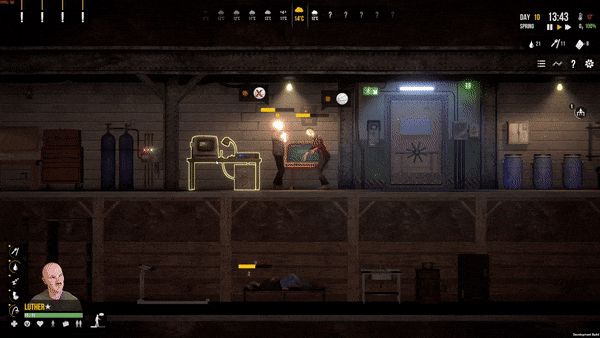 Resource Management:
Balance the needs and wants of your survivors, manage scarce resources, craft what you need and maintain the shelter's equipment to keep the group alive.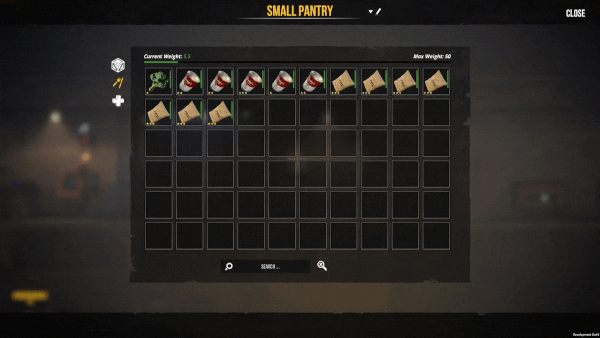 Faction Leaders:
New in Sheltered 2, the faction leader is the most important member of a shelter, boasting their own unique and powerful traits, the faction leader will be pivotal to success, with their death meaning game over.
An Unforgiving Wasteland:
Starvation, asphyxiation, extreme temperatures and combat are just some of the challenges you'll face in the harsh wasteland of Sheltered 2, and without the ability to respawn, every decision could be fatal.
Combat & Weapons:
When negotiations fail, wield a huge variety of makeshift weaponry against hostile outsiders. Fight to the death in turn-based combat to win the critical resources you need to survive.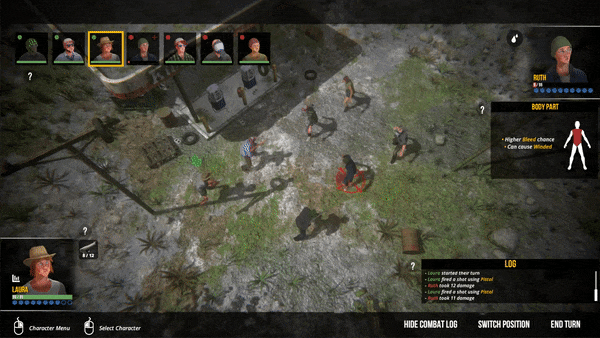 Characters:
Your survivors have their own personalities, traits, desires and a huge list of skills to acquire. Customise them to your liking and make your faction members unique and individual.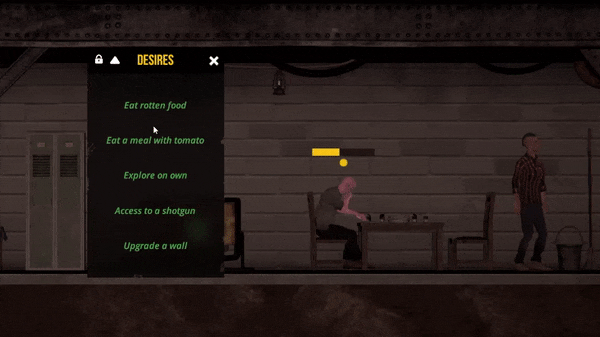 Vehicles:
Find and fix more vehicles to explore the wasteland with, from Bicycles to Pick-up trucks.