This product is a brand new and unused Sea Dogs: To Each His Own CD Key for Steam
This product is a unique and unused CD Key which can be activated on Steam. After your payment, you will be instantly sent a unique activation code by our automatic delivery system, called 'Autokey'. This unique activation code can be entered into the Steam client (available free from steampowered.com). This will then grant you to a full digital download of the game.
How does it work?
CJS CD Keys sell brand new CD Keys taken directly from brand new sealed copies of the game. We source our keys in bulk direct from major Distributors. After you receive your key, you can activate the game on the Steam client (available free from steampowered.com). After you activate the game with the Steam software, you can download the game immediately and instantly.
Region Free
The game keys we are selling are sourced from the EU. They are completely region free and include all languages. This means that since this is a steamworks game, you can activate the key from anywhere in the world. There are absolutely no region locks.
About Sea Dogs: To Each His Own:
Check this open letter from the devs to learn the story behind the series, the game and it's future:
http://steamcommunity.com/games/223330/announcements/detail/65668531643437205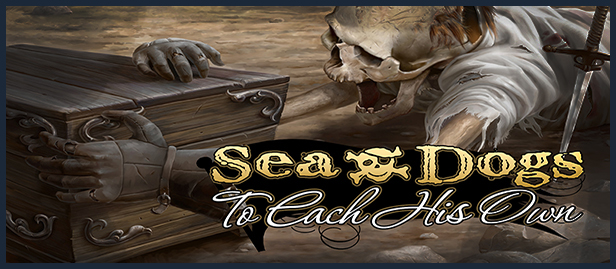 1654 AC. The Caribbean. A place of opportunities and mysteries. Take a role of Charles de Maure - a young French noble who arrived to the New World to assist his brother. What seemed to be a simple family matter, turned into a lifelong adventure. This is a story of the noble idler who became the most powerful man of the Caribbean. Riches, titles, power, romance - the ultimate booty awaits, it is up to you how to get it all. Become a pirate and terrorize the archipelago, take prizes in the sea and plunder cities. Or try to keep hands mostly clean - trade both goods and information, work for the state and help the folk. Get a ship, arm yourself, gather a crew of your dream and find love. The New World is way too vast, too dangerous to explore it alone and there are always consequences for the choices you make!
Key Features
Naval warfare, both challenging and rewarding

Self-reliant and replayable story mode (over 70 hours of gameplay)

Remastered in-game art and improved visuals (textures, models etc.)

Challenging AI, crafting, trading, fighting, gambling

Freeplay mode, endless as an ocean

Hundreds of items and weapons