This product is a brand new and unused Railway Empire 2 CD Key for Steam.
Immediately after payment, you will be sent a unique and unused CD Key which can be activated on Steam. You can collect this activation code from our Autokey page.  Simply enter your code into the Steam client (available free from steampowered.com). This will then grant you to a full digital download of the game.
How does our website work?
CJS CD Keys sell brand new CD Keys either taken directly from brand new sealed copies of the game, or sourced directly from world-leading game publishers. We source our keys in bulk directly from leading distributors and publishers, which reduces shipping costs.  This enables us to offer instant online delivery, at extremely competitive pricing.
After you receive your key, you can activate the game on the Steam client (available free from steampowered.com). After you activate the game with the Steam software, you can download the game immediately and instantly.
Benefits of buying from CJS CD Keys:
Instant Delivery
NO payment fees
NO shield fees - we offer a money-back guarantee within the price!
BEST PRICES!
Region Free
This product key we are selling is sourced directly from the publisher, or an official distributor of the game publisher. The key is completely region free and includes all languages. Region free means that you can activate the product code from anywhere in the world.
About Railway Empire 2: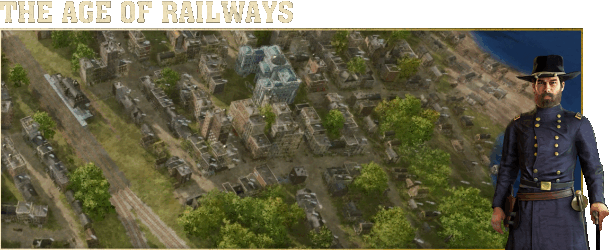 All aboard the express train to riches and fame in Railway Empire 2! Don the coat of a clever entrepreneur, take over a small railway company in the early 1800s and turn your steam engines into the workhorses of the economy. Grow your company into the largest railway company of the continent and outsmart your competitors as you connect cities and companies with an ever-expanding network of rail lines, bridges, and tunnels. 60 famous locomotives are at your disposal, all pulling freight and passenger cars as they usher in an era of historic importance during the Industrial Revolution.





Railway Empire 2 features bigger, more detailed and lively maps than ever before. The whole of the US and continental Europe are covered in two huge, sprawling maps, whilst more detailed maps put the focus on specific regions of each continent. Improved track construction helps you focus on the important decisions as you drive the economy and help the growth of the cities. Signals are placed automatically, bridges can hold up to 4 tracks and the expandable train stations can now have up to 8 tracks.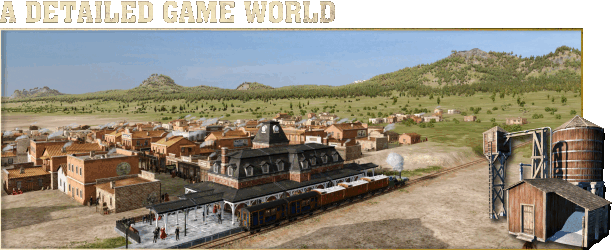 Choose from 6 different characters to lead your railway company, each with their own strengths and weaknesses. Play the 5-chapter campaign or choose any of the 14 different scenarios. Set your own difficulty in the fully customisable Free Play mode or build the perfect rail network in construction mode. Tackle the competition of your railway empire together with friends in Co-op Multiplayer. You can also board one of your trains and gaze upon the scenery passing by as the iron horse speeds along the tracks while you sit back and enjoy the view.
Wishlist now!
https://store.steampowered.com/app/1643310/Dungeons_4/
https://store.steampowered.com/app/1880470/The_Inquisitor/