This product is a brand new and unused Quest Hunter CD Key for Steam.
Immediately after payment, you will be sent a unique and unused CD Key which can be activated on Steam. You can collect this activation code from our Autokey page.
Simply enter your code into the Steam client (available free from steampowered.com). This will then grant you to a full digital download of the game.
How does our website work?
CJS CD Keys sell brand new CD Keys either taken directly from brand new sealed copies of the game, or sourced directly from world-leading game publishers. We source our keys in bulk directly from leading distributors and publishers, which reduces shipping costs.
This enables us to offer instant online delivery, at extremely competitive pricing.
After you receive your key, you can activate the game on the Steam client (available free from steampowered.com). After you activate the game with the Steam software, you can download the game immediately and instantly.
Benefits of buying from CJS CD Keys:
Instant Delivery
NO payment fees
NO shield fees - we offer a money-back guarantee within the price!
BEST PRICES!
Region Free
This product key we are selling is sourced directly from the publisher, or an official distributor of the game publisher. The key is completely region free and includes all languages. Region free means that you can activate the product code from anywhere in the world.
About Quest Hunter: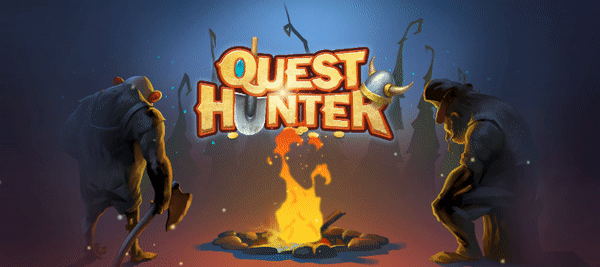 Welcome to the Dark World. The world that is ruled by its own laws. The world where fire is the main treasure, and a shovel is a loyal friend and assistant. There's enough trouble for villains here but there's double trouble for heroes. As a hero you will have to:


Level up and equip yourself.

Claim some space for your camp from the Dark World.

Assemble a team of friends and helpers.

Build and protect your camp.

Solve the puzzles of old times.

Destroy the insidious plans of enemies.

Find and unearth many treasures.

Save the princess and the whole world at the same time.
Quest Hunter
is a story-driven RPG with treasure hunt, non-linear dialogues, puzzles and humor! Mysterious world, fascinating plot, interesting puzzles and insidious enemies are waiting for you!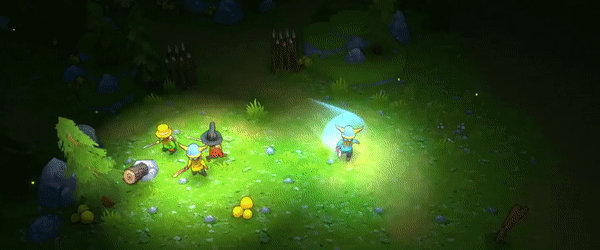 Basic Features
Story-driven RPG: influence the storyline, choosing the answers in the dialogues. Untangle the insidious plans of your enemies and bring them out into the open. Save the world from the eternal darkness!

Cooperative mode: play the game online with your friends, or on couch on one screen (Up to 4 players). Fight against evil shoulder to shoulder or make a mass grave in the enemy's lair!

Random generated dungeons: try your luck, see if you can find the way out of the dungeon. Where could it be this time? Who's waiting for you around the corner?

Quests and puzzles: move, turn, light, switch over, dig up… In short, solve a variety of quests and puzzles. Search for treasure maps to become the richest man in the camp!

Skills and super powers: upgrade the character attributes and explore new skills. Become an invincible killing machine and turn your enemies into dust!

Weapons, armor and items: find, create and upgrade your weapon and armor. Cook potions or make bombs. Take a shovel and a straw hat or a sharp blade and a helmet – it's up to you to decide!

Monsters and bosses: mysterious beasts from the darkness – light the torch and they will scatter away. Insidious bandits – give them your money and you'll stay alive. Cunning bosses – find your approach to them!

Treasure and trophies: stuff your pockets with trophies of your defeated enemies. Find all stashes and hiding places. Dig up all the treasures of the Dark World!
And remember: you are safe only by the light of the torch!