This product is a brand new and unused Paladins Gold Edition CD Key for Steam.
Immediately after payment, you will be sent a unique and unused CD Key which can be activated on Steam. You can collect this activation code from our Autokey page.  Simply enter your code into the Steam client (available free from steampowered.com). This will then grant you to a full digital download of the game.
How does our website work?
CJS CD Keys sell brand new CD Keys either taken directly from brand new sealed copies of the game, or sourced directly from world-leading game publishers. We source our keys in bulk directly from leading distributors and publishers, which reduces shipping costs.  This enables us to offer instant online delivery, at extremely competitive pricing.
After you receive your key, you can activate the game on the Steam client (available free from steampowered.com). After you activate the game with the Steam software, you can download the game immediately and instantly.
Benefits of buying from CJS CD Keys:
Instant Delivery
NO payment fees
NO shield fees - we offer a money-back guarantee within the price!
BEST PRICES!
Region Choice:
This product we are selling is sourced directly from the publisher, or an official distributor of the game publisher. The key is available for a choice of regions. Please choose your correct region from the selection menu.
About Paladins Gold Edition: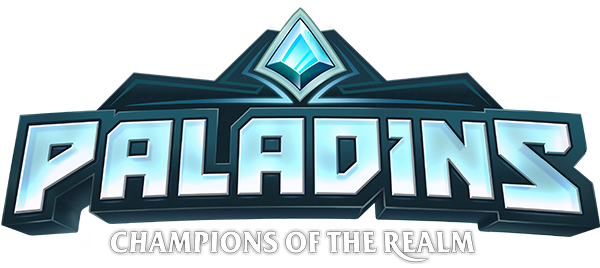 Join 25+ million players in Paladins, the free-to-play fantasy team-based shooter sensation. Wield guns and magic as a legendary Champion of the Realm, customizing your core set of abilities to play exactly how you want to play.





Paladins is set in a vibrant fantasy world and features a diverse cast of Champions ranging from sharpshooting humans to mech-riding goblins, mystical elves, and jetpack-clad dragons. Each Champion brings a unique set of abilities to the battlefield and new Champions are regularly added to Paladins, keeping the game exciting.



Paladins is completely Free-to-Play. Anything that affects gameplay can be unlocked simply by playing, with cosmetic items available for purchase.




No matter what your playstyle is, you'll find it in Paladins. With Paladins' deckbuilding system, you can become an iron sights sniper, a grenade-slinging explosives expert, or a track star with an assault rifle – all as the same Champion. Choose from dozens of cards to customize your abilities and make each Champion your own.




Ancient Goddess. Interstellar bounty hunter. Cutthroat pirate. Frost giant. You can be all of these and more in Paladins. Choose from hundreds of skins already available in Paladins or find a new favorite in each update.