This product is a brand new and unused Outward Definitive Edition CD Key for Steam.
Immediately after payment, you will be sent a unique and unused CD Key which can be activated on Steam. You can collect this activation code from our Autokey page.
Simply enter your code into the Steam client (available free from steampowered.com). This will then grant you to a full digital download of the game.
How does our website work?
CJS CD Keys sell brand new CD Keys either taken directly from brand new sealed copies of the game, or sourced directly from world-leading game publishers. We source our keys in bulk directly from leading distributors and publishers, which reduces shipping costs.
This enables us to offer instant online delivery, at extremely competitive pricing.
After you receive your key, you can activate the game on the Steam client (available free from steampowered.com). After you activate the game with the Steam software, you can download the game immediately and instantly.
Benefits of buying from CJS CD Keys:
Instant Delivery
NO payment fees
NO shield fees - we offer a money-back guarantee within the price!
BEST PRICES!
Region Free
This product key we are selling is sourced directly from the publisher, or an official distributor of the game publisher. The key is completely region free and includes all languages. Region free means that you can activate the product code from anywhere in the world.
About Outward Definitive Edition:
The Definitive Edition delivers the ultimate experience for Outward players.

Experience the overhauled and complete Outward experience in the Definitive Edition, which natively includes the content of The Soroboreans and The Three Brothers. Beside the new weapons, dungeons and unique mechanics, you can also expect quality of life improvements. Adventurers, now is your best chance to explore the world of Aurai!





Outward delivers an immersive RPG experience coupled with survival gameplay, offering a deeply-rewarding challenge for the most avid gamers.




Just your everyday traveler
As an ordinary adventurer, you'll not only have to hide or defend yourself against threatening creatures, but also brave the hazardous environmental conditions, protect yourself against infectious diseases, make sure you get enough sleep, and stay hydrated. Embark on perilous expeditions across untamed lands to reach new cities, undertake varied missions and discover hidden dungeons crawling with formidable enemies.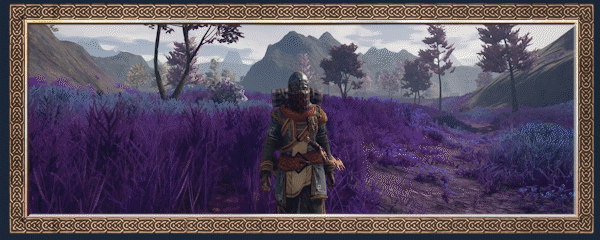 Tackle the challenges solo or co-op
In order to survive in the dazzling yet deadly world of Aurai, you'll have to be cunning, clever and prepared. Devise diverse strategies to defeat your foes and don't neglect your basic needs, sharing your journey with a friend, locally or online.




City Building Mechanic: Rebuilding Sirocco:
Create your own landmark in Aurai by helping the population to survive in this ruthless world! With the new City Building mechanic, you are part of rebuilding the Refugee Camp into New Sirocco.




Enchantment System
Armor up and get stronger as you can enhance your weapons, trinkets and armors through the enchanting system! From increasing damage, weather resistance, elemental damage, personalization and even more, you will find your perfect enchantment among over 85 recipes.

The Outward Experience:

Survive in the wilds as you explore the land

Play solo or cooperatively, split screen locally or online

Ritualistic, step-by-step approach to spellcasting

Constant auto-saving means you must live with your decisions

Encounter dynamic defeat scenarios

A unique experience with every playthrough