This product is a brand new and unused Mahou Arms CD Key for Steam.
Immediately after payment, you will be sent a unique and unused CD Key which can be activated on Steam. You can collect this activation code from our Autokey page.  Simply enter your code into the Steam client (available free from steampowered.com). This will then grant you to a full digital download of the game.
How does our website work?
CJS CD Keys sell brand new CD Keys either taken directly from brand new sealed copies of the game, or sourced directly from world-leading game publishers. We source our keys in bulk directly from leading distributors and publishers, which reduces shipping costs.  This enables us to offer instant online delivery, at extremely competitive pricing.
After you receive your key, you can activate the game on the Steam client (available free from steampowered.com). After you activate the game with the Steam software, you can download the game immediately and instantly.
Benefits of buying from CJS CD Keys:
Instant Delivery
NO payment fees
NO shield fees - we offer a money-back guarantee within the price!
BEST PRICES!
Region Choice:
This product we are selling is sourced directly from the publisher, or an official distributor of the game publisher. The key is available for a choice of regions. Please choose your correct region from the selection menu.
About Mahou Arms:
Mahou Arms is an anime-inspired character-action hack and slash that tells the story of a magical girl paramilitary group fighting back against an alien invasion.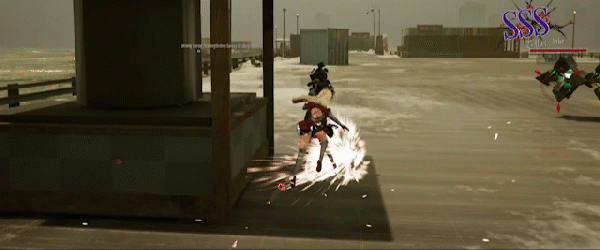 The human race is on the brink of total subjugation by the alien force known as the 'Locks. GARDA, a global paramilitary organization has finally discovered the means to fight back: magical girls.

You are a commander at GARDA and a past prisoner of war. You must lead your small, ragtag group toward victory at all costs. Get to know your newly recruited "soldiers" on the base and take direct control on the battlefield to reclaim Earth. Good luck, commander.
KEY FEATURES
Smooth Character Action Combat – Control a magical girl and fight with a variety of moves to take out your opponents!

A Gripping Story – Follow the struggle of GARDA and get to know the magical girls you command, along with a number of other characters!

Three Playable Magical Girls (PLANNED/COMING SOON) – Experience the unique movesets and playstyles!

Base Building & Socialization (PLANNED/COMING SOON) – Expand your base and get to know the characters and world of Mahou Arms!

Exciting Boss Battles (PLANNED/COMING SOON) – Fight unique bosses with interesting backstories!