This product is a brand new and unused Liberty Prime CD Key for Steam.
Immediately after payment, you will be sent a unique and unused CD Key which can be activated on Steam. You can collect this activation code from our Autokey page.
Simply enter your code into the Steam client (available free from steampowered.com). This will then grant you to a full digital download of the game.
How does our website work?
CJS CD Keys sell brand new CD Keys either taken directly from brand new sealed copies of the game, or sourced directly from world-leading game publishers. We source our keys in bulk directly from leading distributors and publishers, which reduces shipping costs. This enables us to offer instant online delivery, at extremely competitive pricing.
After you receive your key, you can activate the game on the Steam client (available free from steampowered.com). After you activate the game with the Steam software, you can download the game immediately and instantly.
Benefits of buying from CJS CD Keys:
Instant Delivery
NO payment fees
NO shield fees - we offer a money-back guarantee within the price!
BEST PRICES!
Region Free
This product key we are selling is sourced directly from the publisher, or an official distributor of the game publisher. The key is completely region free and includes all languages. Region free means that you can activate the product code from anywhere in the world.
About Liberty Prime: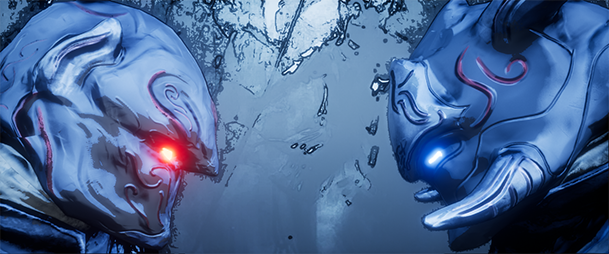 Liberty Prime is a beautifully rendered ARPG in Unreal Engine and offers an authentic alternative to the dungeon crawler gaming experience and blends the dark fantasy world with the richness of dynamic hack 'n' slash gaming. Quick movement and even quicker use of spells will allow you to chain spells together to unleash devastating combinations against your enemies! At the end of the day though, it's your skills as a player that matter most! Dodge, dash, hack, slash, and unleash fury on your foes!

From the very first level, Liberty Prime evokes a sensation of almightiness and provides powerful area-of-effect skills right from the start, making "Level Up" a truly thrilling and satisfying experience for players of all levels. Soon, co-op will be added, and players will be able to combine spells to create chain reactions, in order to overcome greater challenges.

You're a former captain of a mercenary band forced to liberate 13 nations of the Drotus Empire in order to regain the lost "Glory". Your path will lead you on an epic and unexpected adventure with your companion, as you wander in this shattered world. Join the dark journey and experience overwhelming enemy encounters, diabolical hazards, and the unrelenting challenges.
Key Features
Explore the Apocalyptic Fantasy World – Take a hero's journey through deserted Medieval World settings crafted in stunning, realistic, 3D detail

Action-Packed Battles – Players will switch between elemental powers in battle against hordes of enemies and challenging bosses across a variety of open field maps. The tight controls and incredibly fluid combat are simple to learn for newcomers while offering plenty of depth for more experienced action gamers. Players can perform high-speed battle actions combining light and heavy attacks while evading enemies with speed and style.

A labyrinth of monsters & bosses – Immerse yourself into mind-bending environments filled with new twisted monsters and deadly bosses over more than 100

Elements of an RPG – Players will obtain a variety of items and runes over 200, manage inventory, level up in battle and customize a loadout and status that caters to their playstyle.

Procedurally Generated Enemies – Larger amounts of content, and randomness for less predictable gameplay. If the enemy is too hard for your current build? Come back to challenge the different enemies.

Replay Value – The game's not over until you say it is. You can replay the level you have already cleared to build your even character further without consistently encountering the same enemies.

Complex AI – All the enemies have various skills and patterns. Defeating a Boss is a real phased challenge you will only defeat with strategy.

Free character development – No character build limitation. You can develop any elemental powers that suits your playstyle and ability to switch between them.