This product is a brand new and unused Legend of Grimrock 2 CD Key for Steam
This product is a unique and unused CD Key which can be activated on Steam. After your payment, you will be instantly sent a unique activation code by our automatic delivery system, called 'Autokey'. This unique activation code can be entered into the Steam client (available free from steampowered.com). This will then grant you to a full digital download of the game.
How does it work?
CJS CD Keys sell brand new CD Keys taken directly from brand new sealed copies of the game. We source our keys in bulk direct from major Distributors. After you receive your key, you can activate the game on the Steam client (available free from steampowered.com). After you activate the game with the Steam software, you can download the game immediately and instantly.
Region Lock
The game keys we are selling are sourced from the EU. They are completely region free and include all languages. This means that since this is a steamworks game, you can activate the key from anywhere in the world. There are absolutely no region locks.
About Legend of Grimrock 2:
Legend of Grimrock 2 is a dungeon crawling role playing game with a modern execution but an oldschool heart. A group of four prisoners have shipwrecked on the secluded Isle of Nex. The island is filled with ancient crumbled ruins, mysterious shrines and a vast underground network of dungeons and mines. If the prisoners wish to make it out alive, they have to overcome the challenges devised by the ominous mastermind of the island.

Powers of perception and logic are more important than sheer force is, since Legend of Grimrock 2 puts a heavy emphasis on exploration, survival and challenging puzzles. Discover powerful ancient artifacts from hidden secret chambers and buried treasures. Arm your champions, cast spells and craft enchanted potions and bombs to aid you in fighting the dreadful monsters in highly tactical real-time combat.

Design, share and play custom scenarios with the included Dungeon Editor! Create your own adventures and fill them with puzzles, traps, or even totally new items, monsters and environments with custom graphics and audio!

Get ready to venture forth and uncover the secrets of Nex!
Key Features:
Explore the wilderness and the dungeons of Isle of Nex: walk in ancient forests riddled with mysterious magical statues, fight the denizens of poison fuming swamps, dive in the Forgotten River in search of treasure, uncover secrets hidden deep below…

More than 20 hours of pure blooded dungeon crawling gameplay with grid-based movement and thousands of squares filled with hidden switches, pressure plates, secret doors, riddles, deadly traps and more.

Cast spells with runes, craft potions and bombs, fight murderous monsters with a large variety of melee-, ranged and thrown weapons, as well as firearms.

Create a party of four characters and customize them with 8 character classes, 5 races, and numerous skills and traits. Collect experience to hone their skills and discover improved equipment and magical artefacts.

42 different kind of monsters including 30 new foes unique to Isle of Nex.

Play custom adventures created by others or make your own with Dungeon Editor.

More depth, variety and open ended exploration than in Legend of Grimrock 1. Enhanced AI, spell casting, puzzle mechanics and skill systems.
Details

'Legend of Grimrock 2' is an epic, sprawling role-playing game packed full with characters, quests, items and secrets, evocative of the greats of the genre such as Final Fantasy, Dragon Quest and Phantasy Star.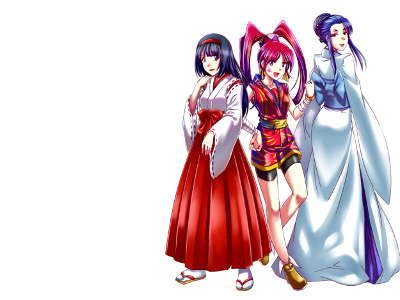 Key Features:
More than 40 achievements to unlock
More than 30 playable characters
Play as the strongest man in the world (yes!) but also control a Princess, a Celebrity, a Ghost, a Dragon, a Demon, even a chicken and a cow - in "Legend of Grimrock 2", the word "role playing" takes on its full meaning
More than 125 spells to cast
More than 60 weapons and 110 pieces of equipment
More than 100 different enemies - defeat extraordinary monsters such as dragons, manticores, demons and ogres
More than 300 areas to explore
60 hours of playtime
2 different modes (Casual/RPG)
Mouse control allowed
Easy-to-use Quest book and Party Switcher
Auto-save
Party Splitting
Choices that affect the game significantly
Multiple endings
Exciting story full of twists and witty or hilarious dialogs
Countless hours of playing, a myriad of side quests and secrets
Great interaction between characters and even non-playing characters
Spectacular spells and summoning
A Colyseum with 2 different tournaments
Gorgeous characters, graphics and music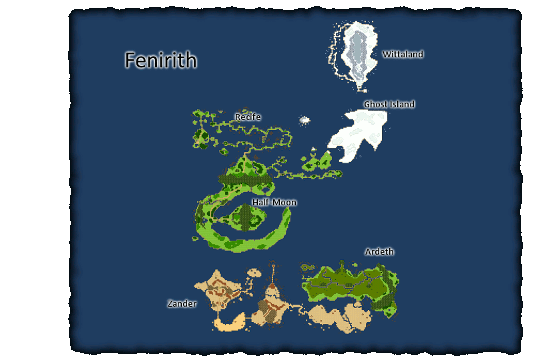 Full List of Aldorlea Games Available on Steam
Aldorlea Useful Links

Features:
Explore and decipher a beautiful open world.
Make music and shape sound as you progress through the game.
Compose your own music in the Studio.
Save, export and share your musical creations with others.
Experience unique TRON-inspired visuals.
Enjoy an evolving score composed by Mogi Grumbles and you.