This product is a brand new and unused John Lazarus - Episode 1: Dead Man's Origin CD Key for Steam.
Immediately after payment, you will be sent a unique and unused CD Key which can be activated on Steam. You can collect this activation code from our Autokey page. Simply enter your code into the Steam client (available free from steampowered.com). This will then grant you to a full digital download of the game.
All products sold by CJS are backed by a full money-back gaurantee.
How does our website work?
CJS CD Keys sell brand new CD Keys either taken directly from brand new sealed copies of the game, or sourced directly from world-leading game publishers. We source our keys in bulk directly from leading distributors and publishers, which reduces shipping costs. This enables us to offer instant online delivery, at extremely competitive pricing.
After you receive your key, you can activate the game on the Steam client (available free from steampowered.com). After you activate the game with the Steam software, you can download the game immediately and instantly.
Benefits of buying from CJS CD Keys:
Instant Delivery
NO payment fees
NO shield fees - we offer a money-back guarantee within the price!
BEST PRICES!
Region Free
This product key we are selling is sourced directly from the publisher, or an official distributor of the game publisher. The key is completely region free and includes all languages. Region free means that you can activate the product code from anywhere in the world.
About John Lazarus - Episode 1: Dead Man's Origin: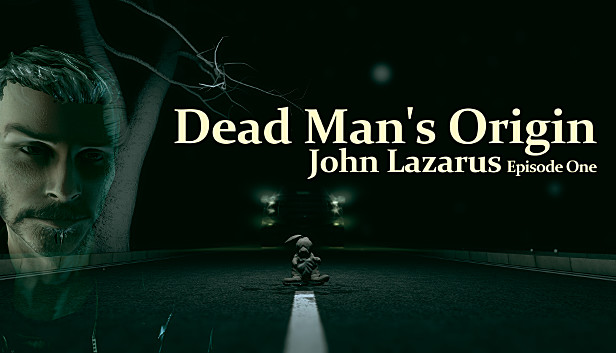 EPISODE ONE
Fight demonic creatures, hide from sharks, and shoot bad guys. Explore disturbing dream worlds and alternate dimensions while re-living the memories of anti-hero John Lazarus.
As a haunted child with an unexpected gift, to a street kid struggling with addiction, solve puzzles and overcome challenges while unraveling the mysteries of John's past. Experience an hour of immersive story driven gameplay in this first episode of a multi-part series.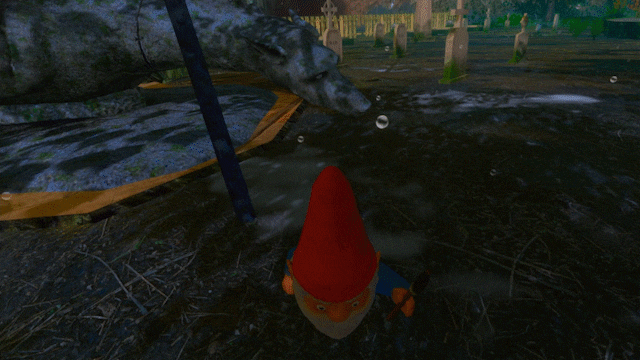 FIGHT TO SURVIVE
Bash baddies and smash all the things with your trusty crowbar to stay alive while rampaging through self-destructing nightmares and parallel worlds.
VR FROM THE START
Experience an original adventure built for room scale virtual reality from the ground up. Prepare for scares while taking the long, fantastic road for a plate of nachos.
IMMERSIVE LOCOMOTION
Traverse through vivid and surreal environments by using either arm swinger or smooth motion locomotion methods. Teleporting is not done at will. Yet.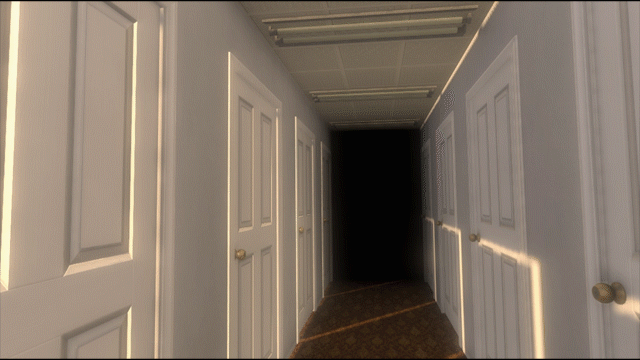 ARCADE MODE
After experiencing the main storyline, run and gun through the maps as a timed obstacle course. Time and accuracy based scoring makes it perfect for hot-seat and competitive play.
JUST THE BEGINNING
This is the first episode of a multi-episodic storyline. Uncover the mystery of John's life in an intensifying manner that reduces repetitive gameplay. By introducing new mechanics slowly in each new episode, players will be able to accomplish increasingly more powerful and complex tasks without being overwhelmed by learning too many controls at once.
In future episodes, follow John on his quest for vengeance as he discovers more about his supernatural powers. Go through training to master the skills to fight and disarm enemies in close quarters combat. Learn to create portals and travel between alternate dimensions at will. Find the culprits responsible for destroying his family and make them pay.
WARNING
This game is for mature audiences only.
It contains adult language, profanity, graphic violence, scenes of suicide, drug use, partial nudity, alcohol use, and smoking.