This product is a brand new and unused Guardian Of December CD Key for Steam.
Immediately after payment, you will be sent a unique and unused CD Key which can be activated on Steam. You can collect this activation code from our Autokey page. Simply enter your code into the Steam client (available free from steampowered.com). This will then grant you to a full digital download of the game.
How does our website work?
CJS CD Keys sell brand new CD Keys either taken directly from brand new sealed copies of the game, or sourced directly from world-leading game publishers. We source our keys in bulk directly from leading distributors and publishers, which reduces shipping costs. This enables us to offer instant online delivery, at extremely competitive pricing.
After you receive your key, you can activate the game on the Steam client (available free from steampowered.com). After you activate the game with the Steam software, you can download the game immediately and instantly.
Benefits of buying from CJS CD Keys:
Instant Delivery
NO payment fees
NO shield fees - we offer a money-back guarantee within the price!
BEST PRICES!
Region Free
This product key we are selling is sourced directly from the publisher, or an official distributor of the game publisher. The key is completely region free and includes all languages. Region free means that you can activate the product code from anywhere in the world.
About Guardian Of December:
A long time ago people lived peacefully; they lived and died, they improved, explored, and discovered, but they wanted more.
They became greedy, they wanted to be kings and rule the world.
Unnecessary fights, murders, wars... Gods decided to stop this.
At the end of every year, during December, they opened gates to Hell so demons could freely punish, torture and kill.
The world began to become part of hell. People stopped fighting each other, they united, but that was not enough to defend themselves.
One demon was different, much stronger than everyone else, who once was a man, an assassin, who killed others to live, which in turn landed him in Hell.
But after some time in Hell, he had grown weary and regretted his past life and wanted to help the humans.
He became a guardian, and at the end of each year he fought off the demons.
The people called him Guardian of December.
The Devil noticed that his armies were being slain, so he offered a deal: no demon will ever come to Earth again,
but the Guardian of December must return to hell.
The people were saved and the guardian's soul was trapped in hell once again.
After a year, when the gates of Hell were opened again, the people were hoping that no demons would come out again...
But the Devil broke his deal and demons started crawling out...

The Guardian must return...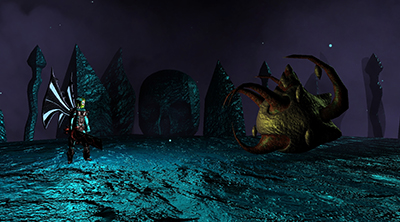 Gods give you the power to fight your way out of the hell prison and save the world. After getting out you reach the Arano village, where its leader Taru explains their plan on how to reach the Devil and kill him. The Devil's Medallion will take you to the Devil, but you need to collect its pieces first. Villagers along with other creatures built portal that can transport to the medallion fragments, but the humans are too weak for such missions. So Guardian's assistance is necessary.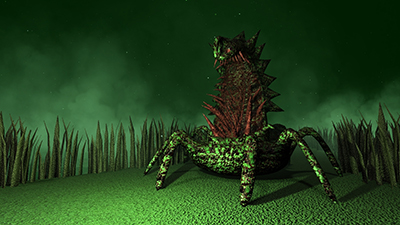 Go through ice cave, dungeon, temple, darkness collection, castle, swamp, fight the witch, vampires, monsters, undead creatures, magic animals and many more, get stronger, unlock new skills, get new weapons, customize your Guardian with helmets and wings you get from battles, get to know about different creatures, their stories... In Guardian Of December!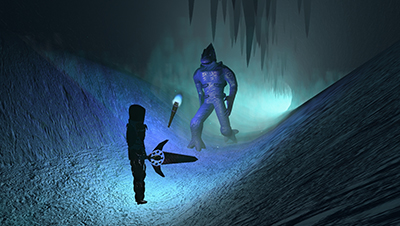 RPG style turn based battles
Customization
Many different enemies, battles, skills
Various weapons
Melee and magic attacks
Warning - jumpscares!

The full game is here, and even more stories are coming soon (includes fighting as different characters!) in the next update!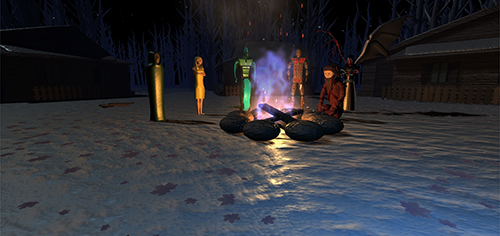 #horror #indie
-
See everything I've made on:
VidasGames.com