This product is a brand new and unused Football Director 2019 CD Key for Steam.
Immediately after payment, you will be sent a unique and unused CD Key which can be activated on Steam. You can collect this activation code from our Autokey page. Simply enter your code into the Steam client (available free from steampowered.com). This will then grant you to a full digital download of the game.
All products sold by CJS are backed by a full money-back gaurantee.
How does our website work?
CJS CD Keys sell brand new CD Keys either taken directly from brand new sealed copies of the game, or sourced directly from world-leading game publishers. We source our keys in bulk directly from leading distributors and publishers, which reduces shipping costs. This enables us to offer instant online delivery, at extremely competitive pricing.
After you receive your key, you can activate the game on the Steam client (available free from steampowered.com). After you activate the game with the Steam software, you can download the game immediately and instantly.
Benefits of buying from CJS CD Keys:
Instant Delivery
NO payment fees
NO shield fees - we offer a money-back guarantee within the price!
BEST PRICES!
Region Free
This product key we are selling is sourced directly from the publisher, or an official distributor of the game publisher. The key is completely region free and includes all languages. Region free means that you can activate the product code from anywhere in the world.
About Football Director 2019: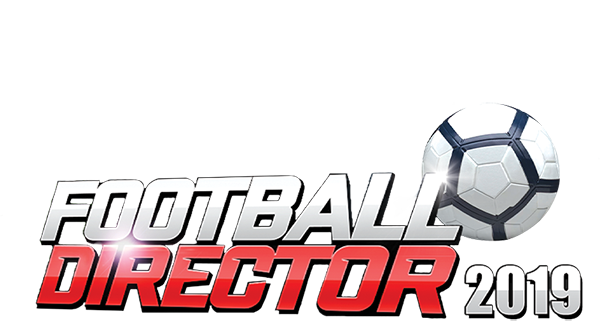 Football Director lets you choose from over 200 teams from 20 Leagues across Europe. Compete in your domestic league all the way through to the European main stage. Customise you teams training schedule, tactics and formation to be the best in the League. Can you handle the pressure of being the best manager in Europe?

Football Director 2019 has been designed to be a straightforward, easy to pick up and play game. It has been deliberately designed not to be over complex, and to be a game that you can quickly get into, and have fun.
Key Features
Extensive database of English and European divisions and clubs
Play through Domestic and European Cups
In Depth Transfer market, lets you search for the exact player you need to boost your squad
Shortlist player feature lets you keep track of the super star players
News hub and notification system keeps you up-to-date with club and fixture information
Customise the team's training schedule, and tailor individual regimes for your key players
Select your match day formation from over 20 pre-set formations.
Customise your teams tactics, from aggressive man-to-man marking to offside trap and many more!
Real-time 2D match engine lets you watch the action unfold, make key substitutions, on the fly tactic calls
Extensive match commentary lets you key an eye on what's going on throughout the game
Real-time League tables lets you see where you are mid Game.
In-depth game editor lets you edit club and player stats