This product is a brand new and unused Ember Knights Account for Steam.
Immediately after payment, you will be sent a unique and unused Account which can be used on Steam. You can collect this activation code from our Autokey page.
FAQ about our Steam Accounts:
Simply enter your login details into the Steam client (available free from steampowered.com). This will then grant you to a full digital download of the game.
1. We acheive a low price for our customers by using a special VPN method to purchase the game from Steam at much cheaper regional pricing than can be found in Europe.  Once this process is completed, we sell the accounts on our website pre-loaded with the game.  The game works in all regions and languages.
2. We will also provide you with the login details to the email account mailbox associated with the Steam Account.  This is useful for 2-step authentication, email verification, etc.
3. Once you receive the account, you can change the account password to something private, and the password for the email account associated with it, add your phone number etc, to ensure the account is 100% exclusively owned by yourself and impossible for anyone else to have control over.
4. The account will have Ember Knights within the game library, so you can simply log in to the Steam Client and begin downloading!
How does our website work?
CJS CD Keys sell brand new products either taken directly from brand new sealed copies of the game, or sourced directly from world-leading game publishers. We source our keys in bulk directly from leading distributors and publishers, which reduces shipping costs.
This enables us to offer instant online delivery, at extremely competitive pricing.
After you receive your key, you can activate the game on the Steam client (available free from steampowered.com). After you activate the game with the Steam software, you can download the game immediately and instantly.
Benefits of buying from CJS CD Keys:
Instant Delivery
NO payment fees
NO shield fees - we offer a money-back guarantee within the price!
BEST PRICES!
Region Free
This account we are selling is sourced directly from the publisher, or an official distributor of the game publisher. The key is completely region free and includes all languages. Region free means that you can activate the product code from anywhere in the world.
About Ember Knights:



In this fast-paced action rogue-lite, play as Ember Knights, the last spark of hope of a universe in turmoil. Praxis, the mad sorcerer, has syphoned the life out of the Ember Tree and fled through the four Prime Worlds spreading corruption in his path.

In solo or co-op (up to 4 players), use powerful weapons and skills to hack and slash deadly hordes, defeat epic bosses, free the decaying Prime Worlds and restore energy to the Ember Tree!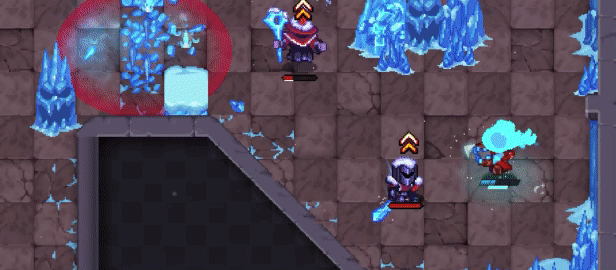 Legendary warriors, the Ember Knights, are skilled in the wielding of 6 weapons each with its own modification system! However, the sword doesn't make the knight… Through action-packed combat rooms, you'll need to chain your attacks and perfectly time your swings to unleash fiery attacks.

Agile and fearless, use your pace and dodge to outsmart, counter and stun your enemies!





With 6 distinct weapons, 9 modifications per weapon, 17 skills and 85 relics, there are hundreds of deadly builds to create.

From a fire spreading scythe wielder to a relentless damage resistant spellcaster to a poison spreading archer with summons, forge your own build during your runs.

In co-op, coordinate with your friends to set up combos and synergies between your playstyles.





Beasts, specters, sorcerers, mechanized amphibians, and creatures of all sorts… Fight over 60 unique monsters and variations each with their own unique attacks and behaviors. 

Be prepared to face Elites and Champions, they are more resistant and deadlier versions of Praxis' devoted minions. You will have to adapt your playstyle to each encounter and learn from your mistakes if you wish to succeed.






The real challenge for the legendary Knights will lie in the epic bosses and their corrupted variations. From the Royal Phalanx to the Plague Bringer, Praxis will summon anything in his power to stop you.

Try different builds, upgrade your Ember Tree and don't fear death. Persistence will be key!