This product is a brand new and unused Dungeon Defenders: Awakened CD Key for Steam.
Immediately after payment, you will be sent a unique and unused CD Key which can be activated on Steam. You can collect this activation code from our Autokey page. Simply enter your code into the Steam client (available free from steampowered.com). This will then grant you to a full digital download of the game.
How does our website work?
CJS CD Keys sell brand new CD Keys either taken directly from brand new sealed copies of the game, or sourced directly from world-leading game publishers. We source our keys in bulk directly from leading distributors and publishers, which reduces shipping costs. This enables us to offer instant online delivery, at extremely competitive pricing.
After you receive your key, you can activate the game on the Steam client (available free from steampowered.com). After you activate the game with the Steam software, you can download the game immediately and instantly.
Benefits of buying from CJS CD Keys:
Instant Delivery
NO payment fees
NO shield fees - we offer a money-back guarantee within the price!
BEST PRICES!
Region Free
This product key we are selling is sourced directly from the publisher, or an official distributor of the game publisher. The key is completely region free and includes all languages. Region free means that you can activate the product code from anywhere in the world.
About Dungeon Defenders: Awakened:
That's right, it's back! The Dungeon Defenders franchise is finally making its glorious return with Dungeon Defenders: Awakened from Chromatic Games.

Dungeon Defenders: Awakened is a co-operative Action RPG/Tower Defense game that brings loot, leveling, pets, and character customization to a legendary 4 player co-op experience.

The past has been changed! Choose your hero and construct an epic defense to fight off hordes of enemies while you jump into the fray to protect Etheria. Team up with up to four players as you level up, claim legendary loot, and take on the armies of enemies that await you!


Protect your Eternia Crystal!
Master the Squire, Huntress, Apprentice, and Monk to fight off hundreds of minions bent on mayhem!. Build and utilize your arsenal of blockades, towers, traps, and auras to keep the Eternia Crystals safe. The only requirement is to win, but it's up to you to choose how!
Party Up
Defending Etheria is better with friends! Bring three of your friends online to jump into the fray with you!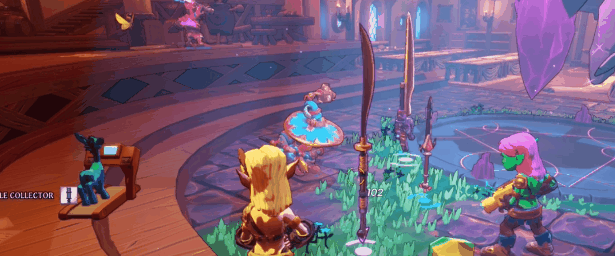 Make It Rain Loot
Gain a plethora of loot while fighting off waves of foes that approach! Swords, crossbows, staves, polearms, axes, grenade launchers, beam sabers, and so much more are yours for the taking.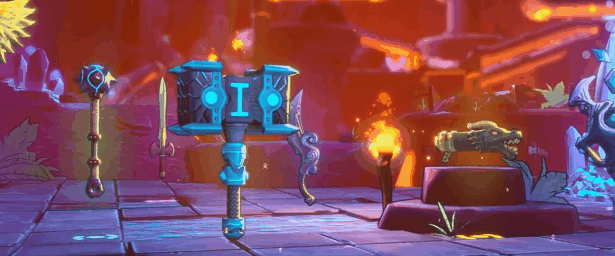 Customize Customize Customize
Everything about Dungeon Defenders: Awakened is chosen by you. The gear you use, the way your hero looks, where you build your defenses, which defenses you build — you are the master of your destiny in Etheria!