This product is a brand new and unused Dig or Die CD Key for Steam.
Immediately after payment, you will be sent a unique and unused CD Key which can be activated on Steam. You can collect this activation code from our Autokey page.
Simply enter your code into the Steam client (available free from steampowered.com). This will then grant you to a full digital download of the game.
How does our website work?
CJS CD Keys sell brand new CD Keys either taken directly from brand new sealed copies of the game, or sourced directly from world-leading game publishers. We source our keys in bulk directly from leading distributors and publishers, which reduces shipping costs. This enables us to offer instant online delivery, at extremely competitive pricing.
After you receive your key, you can activate the game on the Steam client (available free from steampowered.com). After you activate the game with the Steam software, you can download the game immediately and instantly.
Benefits of buying from CJS CD Keys:
Instant Delivery
NO payment fees
NO shield fees - we offer a money-back guarantee within the price!
BEST PRICES!
Region Free
This product key we are selling is sourced directly from the publisher, or an official distributor of the game publisher. The key is completely region free and includes all languages. Region free means that you can activate the product code from anywhere in the world.
About Dig or Die:
Explore, fight, craft and build your defenses! Enjoy a unique and innovative game:
•
Strategy
: survive massive attacks each night by building strong walls and placing turrets wisely.
•
Physics
: build wisely or your structures will collapse! And you will need them to defend your base, or build bridges and high towers to access remote locations.
•
Water cycle
: rain, infiltration, underground rivers and lakes... be careful during the heavy rains, or you could be surprised by a sudden water level rise!
You are a representative of the CRAFT & Co company. You are selling automated fabrication tools across the galaxy when your spacecraft crashes into a hostile planet. Use the tools you sell and the local resources to build up all of what you'll need to survive and eventually be able to escape the planet.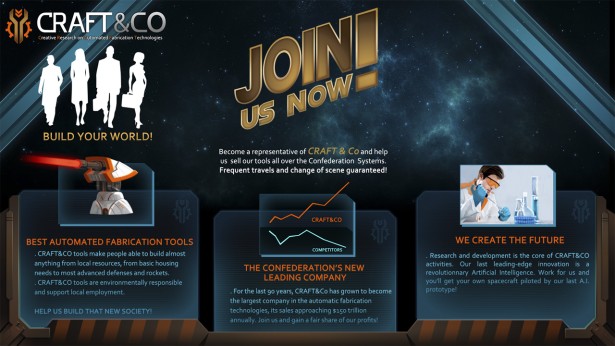 New content!
• Play classic
solo
or
multiplayer co-op
, or try the custom game modes:
Under the Sea
(start in a cave under a huge ocean!),
Sky World
(a random world composed of hundreds of flying islands), or
Base Defense
(no exploration, only base building and defense).
• Activate the
Hazardous Events
option to trigger various surprises like Meteor Shower, Rain Flood, Earthquake, Volcano Eruption or even a Sharkstorm!
• Enjoy
Creative Mode
and produce all items for free. This includes cheated items and tools to modify terrain or even create water and lava!
Gameplay:
•
Fun from the start
: no awfully slow digging, so you can concentrate on the exploration, fights and strategy.
•
Game's final objective
: you must build a rocket ship to escape the planet.
•
Strategy survival
: the game is a survival game in a strategic meaning. No hunger needs, the whole point of the game is to survive to the massive attacks each night. And to do that, you will have to explore the world to gather resources and craft your defenses.
Fights:
• No swords, magic or flying clown monsters here! It's a
consistent science-fiction world
, with fast and fun laser guns fights!
•
Intelligent monsters
: they will find the best path to attack your defenses. And be careful: even if they can't move through walls, they can still destroy them!
•
Difficulty progression
: only the species of monsters you have already killed before attack during the night (they must have taken ill!). So you can progress at your own pace and choose when you are ready to move forward and fight stronger monsters.
•
AI companion
: your crashed ship contains an AI that survived and will give you useful advices (or not!). Build him a drone so he can follow you and even help you fight the monsters!
World Simulation:
• Huge world with
global real-time simulation
of the environment, physics, water cycle and lighting.
•
Electricity
: build solar panels or functional hydroelectric generators to power your base's most advanced items!
•
Plants simulation
: plants naturally grow and spread if their life-conditions are met. Create some farms with artificial sun lamps and irrigation.
•
Procedurally generated world
: Major areas locations are specific to benefit from a logical game progression, but detailed layout of surface, caverns, ores, etc. are unique at each playthrough.
Crafting and Building:
•
Crafting
: You dig minerals, harvest plants and kill some monsters and bosses in order to craft better items and defenses. But the digging is really fast, your inventory space is infinite and all crafting recipes are displayed, so you don't waste all your time on grinding or wikis and can concentrate on setting up better defenses.
•
Base construction
: You build a fortress, not a holiday house. So you won't find hundreds of flowerpots or tapestries, but rather turrets, strong walls and useful machines. Remember the Starship Troopers or Aliens movies atmosphere!