This product is a brand new and unused Desperados III Account for Steam.
Immediately after payment, you will be sent a unique and unused Account which can be used on Steam. You can collect this activation code from our Autokey page.
FAQ about our Steam Accounts:
Simply enter your login details into the Steam client (available free from steampowered.com). This will then grant you to a full digital download of the game.
1. We acheive a low price for our customers by using a special VPN method to purchase the game from Steam at much cheaper regional pricing than can be found in Europe.  Once this process is completed, we sell the accounts on our website pre-loaded with the game.  The game works in all regions and languages.
2. We will also provide you with the login details to the email account mailbox associated with the Steam Account.  This is useful for 2-step authentication, email verification, etc.
3. Once you receive the account, you can change the account password to something private, and the password for the email account associated with it, add your phone number etc, to ensure the account is 100% exclusively owned by yourself and impossible for anyone else to have control over.
4. The account will have Desperados III within the game library, so you can simply log in to the Steam Client and begin downloading!
How does our website work?
CJS CD Keys sell brand new products either taken directly from brand new sealed copies of the game, or sourced directly from world-leading game publishers. We source our keys in bulk directly from leading distributors and publishers, which reduces shipping costs.
This enables us to offer instant online delivery, at extremely competitive pricing.
After you receive your key, you can activate the game on the Steam client (available free from steampowered.com). After you activate the game with the Steam software, you can download the game immediately and instantly.
Benefits of buying from CJS CD Keys:
Instant Delivery
NO payment fees
NO shield fees - we offer a money-back guarantee within the price!
BEST PRICES!
Region Free
This account we are selling is sourced directly from the publisher, or an official distributor of the game publisher. The key is completely region free and includes all languages. Region free means that you can activate the product code from anywhere in the world.
About Desperados III:
Desperados III is a story-driven, hardcore tactical stealth game, set in a ruthless Wild West scenario.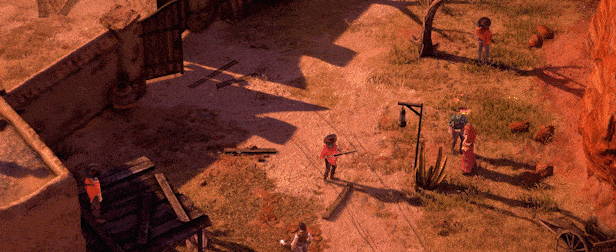 In this long-awaited prequel to the beloved classic Desperados: Wanted Dead or Alive, John Cooper will join forces with the runaway bride Kate, the shady hitman Doc McCoy, the giant trapper Hector, and Isabelle, a mysterious lady from New Orleans. On Cooper's quest for redemption, his adventures lead him and his gang from rural towns, over swamps and riverbanks, and finally to a dramatic showdown worthy of Wild West legends.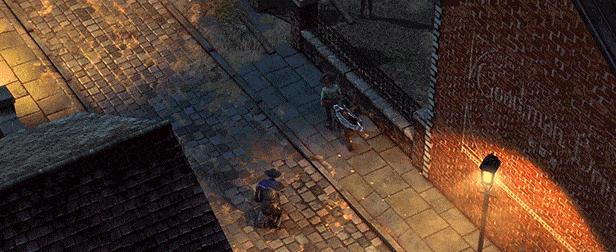 Play smart if you want to succeed. A good plan can make the difference between survival and finding yourself at the business end of a pistol.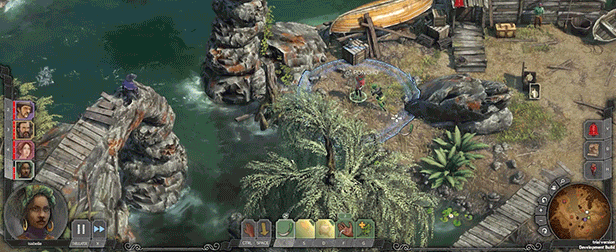 Drifter, gunslinger, and natural leader Cooper can kill quietly with a knife, or take out multiple foes with his revolvers. Strongman Hector carries a giant bear trap and can slay the toughest opponents with his trusty axe. Cold blooded bounty hunter McCoy likes to be methodical, using lures, knockout gas, poison syringes and a custom long-range pistol. Kate can fool almost any man with the right outfit, and kills discreetly with her hidden gun. And then there is this mysterious woman from New Orleans, Isabelle…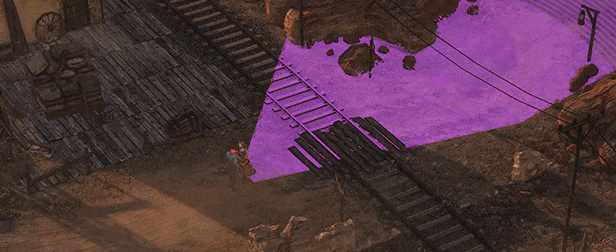 Combine your team's special skills to overcome each tough challenge in your own style.


Play five unique characters, each with a very particular set of skills

Experience true freedom of choice with countless different ways to overcome any obstacle

Defeat large groups of enemies with careful planning and execution

Witness the glory of classic Wild West scenarios like frontier towns, mysterious swamps, sprawling modern cities, and many more

Choose between non-lethal and deadly attacks, stealth and blazing guns

Adjust the game to your playstyle with various difficulty settings and special replay challenges

The Showdown mode allows you to pause the game anytime and react to ambushes or surprise attacks