This product is a brand new and unused DAEMON X MACHINA Account for Steam.
Immediately after payment, you will be sent a unique and unused Account which can be used on Steam. You can collect this activation code from our Autokey page.
FAQ about our Steam Accounts:
Simply enter your login details into the Steam client (available free from steampowered.com). This will then grant you to a full digital download of the game.
1. We acheive a low price for our customers by using a special VPN method to purchase the game from Steam at much cheaper regional pricing than can be found in Europe.  Once this process is completed, we sell the accounts on our website pre-loaded with the game.  The game works in all regions and languages.
2. We will also provide you with the login details to the email account mailbox associated with the Steam Account.  This is useful for 2-step authentication, email verification, etc.
3. Once you receive the account, you can change the account password to something private, and the password for the email account associated with it, add your phone number etc, to ensure the account is 100% exclusively owned by yourself and impossible for anyone else to have control over.
4. The account will have DAEMON X MACHINA within the game library, so you can simply log in to the Steam Client and begin downloading!
How does our website work?
CJS CD Keys sell brand new products either taken directly from brand new sealed copies of the game, or sourced directly from world-leading game publishers. We source our keys in bulk directly from leading distributors and publishers, which reduces shipping costs.
This enables us to offer instant online delivery, at extremely competitive pricing.
After you receive your key, you can activate the game on the Steam client (available free from steampowered.com). After you activate the game with the Steam software, you can download the game immediately and instantly.
Benefits of buying from CJS CD Keys:
Instant Delivery
NO payment fees
NO shield fees - we offer a money-back guarantee within the price!
BEST PRICES!
Region Free
This account we are selling is sourced directly from the publisher, or an official distributor of the game publisher. The key is completely region free and includes all languages. Region free means that you can activate the product code from anywhere in the world.
About DAEMON X MACHINA:

"Welcome to your battlefield."
You are an Outer, a new breed of human being that appeared in the aftermath of the Moonfall calamity. As a mercenary for the Orbital organization, you are on the front line of a desperate war for humanity's survival against the Immortals—corrupted AIs that have rebelled against their human creators. Piloting a fully customizable mech known as an Arsenal, you must team up with mercenaries like yourself and complete missions to defeat the Immortals once and for all. But be careful—in a war fought by mercenaries, today's allies can become tomorrow's enemies.
From the visionary minds of Kenichiro Tsukuda and trailblazing mech designer Shoji Kawamori comes a new generation of high-speed mech action combat.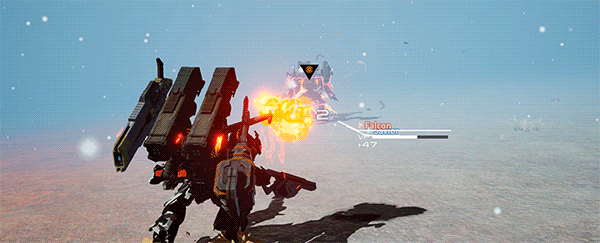 GAME FEATURES
Soar across the battlefield and engage in frenetic, high-stakes mech combat against corrupted machines and gargantuan Colossal Immortals.

Fully customize your Arsenal mech with a variety of weapons and parts to your exact specifications.

Salvage defeated enemies for parts and weapons, which you can use on the fly on the battlefield.

Customize your player avatar with a variety of cosmetic options. Go under the knife and receive extensive body modifications to learn new skills at the cost of your human appearance.

Team up with players in online Co-op Mode to destroy bosses, or take on Exploration Missions together to map Immortal bases and unlock powerful gear.

Battle other players in 1 vs. 1 or 2 vs. 2 Versus Mode and climb the leaderboard rankings to become the top mercenary.