This product is a brand new and unused Cyberpunk 2077 CD Key for activation on GOG.com. Once activated, you will be granted to a full download of the game.
This product is a unique and unused CD Key which can be activated on GOG.com. After your payment, you will be instantly sent a unique activation code by our automatic delivery system, called 'Autokey'.
This unique activation code can be entered into the GOG website (see activation instructions below). This will then grant you to a full digital download of the game.
How does it work?
CJS CD Keys sell brand new CD Keys for the latest games. We source our keys in bulk direct from major distributors. After you receive your key, you can activate the game on the GOG client, or on the GOG.com website.
How To Redeem Your CD Key:
Please visit GOG.com and activate your key. You can redeem your code HERE.
Region Free
The game keys we are selling are sourced from the EU. They are completely region free and include all languages. This means that you can activate the key from anywhere in the world. There are absolutely no region locks.
About Cyberpunk 2077: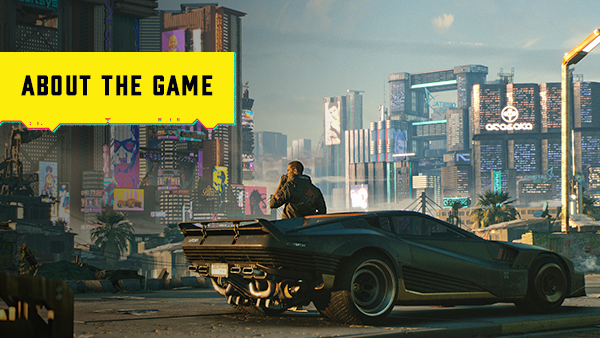 Cyberpunk 2077 is an open-world, action-adventure story set in Night City, a megalopolis
obsessed with power, glamour and body modification. You play as V, a mercenary outlaw going after a one-of-a-kind implant that is the key to immortality. You can customize your character's cyberware, skillset and playstyle, and explore a vast city where the choices you make shape the story and the world around you.





Become a cyberpunk, an urban mercenary equipped with cybernetic enhancements and build
your legend on the streets of Night City.





Enter the massive open world of Night City, a place that sets new standards in terms of visuals, complexity and depth.





Take the riskiest job of your life and go after a prototype implant that is the key to immortality.